ISU HEADLINES
News items from ISU Marketing and Communications
---
Idaho State University Outstanding Student Award winners announced
April, 19, 2016
Idaho State University and the ISU Alumni Association proudly announce the 2016 ISU Outstanding Student Award recipients who will be honored at an awards ceremony April 27 at the Stephens Performing Arts Center and at Commencement on May 7 in Holt Arena.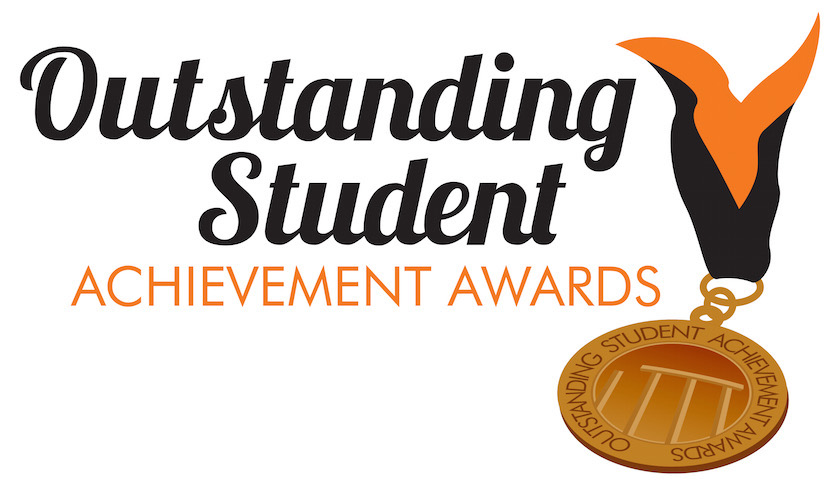 The Outstanding Student Awards are presented to recognize outstanding graduating seniors who have excelled in their programs, their extracurricular activities and have epitomized ISU's outstanding student body. Students who receive these prestigious awards exhibit a readiness to graduate, high academic achievement, above-average dedication to academic and professional goals and involvement in professional societies. Work experience and community service are also considered.
Outstanding Student Award recipients for 2016 are Jenna L. Larson, from St. Anthony, College of Business; Hope Elizabeth Gibson, Twin Falls, College of Education; Michelle Wilkin, Ontario, Oregon, College of Pharmacy; Chandra A. Price, Emmett, College of Technology; Katie M. Nicholls, Boise, College of Arts and Letters – Fine Arts and Humanities; Laticia Joyce Herkshan, Madras, Oregon and Pocatello, College of Arts and Letters – Social and Behavioral Science; Emerald Dawn Ryan, Pocatello, College of Science and Engineering – Engineering; Christian T. Borg, Logan, Utah, College of Science and Engineering – Natural and Physical Sciences; Jordan Withers, Boise, Division of Health Sciences; Danielle Zander, Soda Springs, School of Nursing; Amanda Poitevin, Idaho Falls, graduate school–master's candidate; and Deepesh Poudel, an international student from Baglung, Nepal, graduate school–doctoral candidate.
Biographies of each student follow: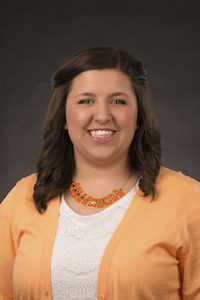 Jenna L. Larson—College of Business
Larson graduated from the College of Business in December with her Bachelor of Business Administration degree. She carried a double major of management and marketing and will graduate with a 3.62 GPA.
Originally from St. Anthony, Larson grew up with her older sister Ashley, who is also an ISU alumna, and her parents Cory and Lisa Larson. She was the recipient of numerous scholarships including the four-year Presidential Scholarship and the Samuel H. Bennion Honors Scholarship.
Larson was chosen to be an ISU Ambassador and was named Most Involved Ambassador in 2014. She served as president of the ISU Marketing Association. Under the Career Path Internship program, Larson began working as an intern in the Marketing and Recruitment Office for the College of Technology. She has been a recruiter for the University for nearly three years. She is very passionate about helping students get to college and interacting with students across campus. Larson is now a full-time employee at ISU as a recruiter for the College of Technology while she pursues her Master of Business Administration degree.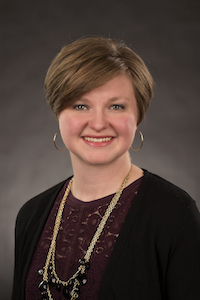 Hope Elizabeth Gibson—College of Education
Gibson, from Twin Falls, is a secondary education major with an emphasis in history and a minor in political science. She has completed her thesis for the honors program and will be awarded an honors degree at May's commencement. Gibson earned and will graduate with a 3.87 GPA. She is currently a student teacher at Franklin Middle School. Gibson has been on the dean's list five semesters.
Always an involved student, she has been a member of Kappa Delta Pi, 1901 Student Alumni Group, Phi Alpha Theta, Chi Alpha and the ISU Marching band playing the clarinet. Gibson's parents, David and Laurel, are both ISU alumni and Gibson and her sister Brianna are proud second-generation Bengals.
Gibson has been the recipient of the Opportunity Scholarship, the Laura Moore Cunningham scholarship, Bennion Honors Scholarship and several others during her collegiate career.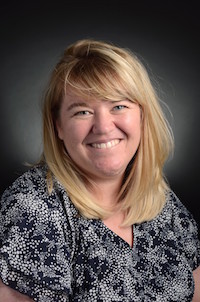 Michelle Wilkin—College of Pharmacy
Wilkin initially attended ISU right out of high school, coming from Ontario, Oregon. Her goal was to become a pharmacist. She was not accepted into the program and instead earned her Bachelor of Science degree in microbiology with a medical emphasis in 1995 from the College of Science and Engineering.
Wilkin worked as a medical technologist and as a molecular epidemiologist for several years. While she lived in Treasure Valley, ISU-Meridian became a reality. Wilkin again applied to the College of Pharmacy and was accepted, 20 years after she first applied. Her academic achievement is evident in her GPA of 3.52.
Wilkin was the recipient of the John B. and Virginia E. Kanaar Memorial Scholarship, was on the dean's list from 2012 through 2014. She is a member of Phi Lambda Sigma, Rho Chi Society and served as a Career Path Intern in Health Screening at ISU Meridian. She was also an extern at West Valley Medical Center in Caldwell and Terry Reilly Health Services in Nampa.
Wilkin's leadership skills were demonstrated as she served as chairman in 2014 and registration chair in 2012 of the ISU Pharmacy Fair.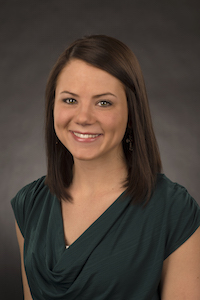 Chandra A. Price—College of Technology
Price grew up on a farm in Emmett, and came to ISU specifically for the Physical Therapist Assistant Program. Price will graduate with her Associate in Applied Science degree, physical therapist assistant and a Bachelor of Science degree in health care administration with a minor in business.
Throughout her ISU career, Price has been on the dean's list numerous times and holds a cumulative GPA of 3.7 and a 4.0 GPA in her program. She has received the Kasiska Health Science Scholarship, ASISU Scholarship, Idaho Opportunity Scholarship, Vera W. Barnes Memorial Scholarship and several others. Price represented the College of Technology at the Division of Professional-Technical Education legislative luncheon in Boise in January 2016.
She has served as Physical Therapy Assistant club president, is a member of the Student Association of Health Care Administrators and true to her roots, is a member of the ISU rodeo team.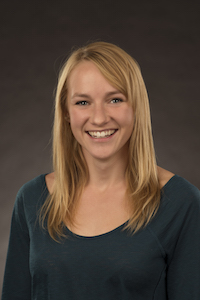 Katie M. Nicholls— College of Arts and Letters—Fine Arts and Humanities
Originally from Boise and the youngest of three children, two brothers helped Nicholls develop her tenacity and independent nature. She came to ISU to run track and cross country. Participation in athletics, she attributes, to her well-rounded success as not only a student but a member of the community.
Nicholls will graduate with her bachelor's degree in Spanish for the health professions with a GPA of 3.87. While at ISU, Nicholls has been on the dean's list from 2012 to 2015.
She is the Big Sky Conference champion and record holder of the 800 meter, Outstanding Athlete of the year and Most Valuable Athlete for track and field. Nicholls received the Sievers and Kitaj Study Abroad scholarship, the Laura Moore Cunningham Scholarship, Bennion Scholarship and Freshman Leadership Scholarship.
She has served as the president of Pre-Health Professions Association, University Honors Program mentor, Lunch and Play intern for Portneuf Health Trust, Vice-President of Honors Program Club and Treasurer of the Psychology Club. She was a medical volunteer in Costa Rica and Guatemala and also competed in the NCAA Division 1 West Regionals for track and field. Nicholls will begin the physician assistant program in the fall.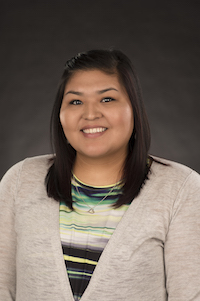 Laticia Joyce Herkshan—College of Arts & Letters—Social & Behavioral Science
Originally from Madras, Oregon, Herkshan came to Pocatello in 2010. She is a member of the Shoshone-Bannock Tribes in Fort Hall and a descendent of the Klamath Modoc Tribe in southern Oregon and the Tohono O'Odham Nation in southern Arizona.
She started at ISU in 2012 and will graduate with a double major of anthropology and political science with a minor in American Indian studies. She has been on the dean's list numerous times and has a GPA of 3.66. Herkshan received the Voilleque'-Nelson Scholarship, ATCO Native American Scholarship, Marie L. Hopkins Scholarship and the Helen K. and Arthur E. Johnson Foundation Scholarship.
ISU is the fourth university Herkshan has attended. At ISU she participated in research and presented her research at major political science conferences. She helped found the ISU Political Science Club in 2015. She plans to pursue her master's degree in the political science. Herkshan's ultimate goal is to obtain her doctorate in political science so she can work as a policy advisor for her tribe.
Emerald Dawn Ryan—College of Science and Engineering—Engineering
A Pocatello native, Ryan will graduate with high honors and her Bachelor of Science degree in nuclear engineering and mechanical engineering with a minor in applied mathematics. She boasts a 3.97 GPA.
Ryan was the recipient of multiple scholarships while an undergraduate, including the Presidential Scholarship, Nuclear 2+2 Fellowship, Jeppsen Math Scholarship, Owens Camara Scholarship, Eugene Magleby Scholarship, Samuel H. Bennion Honors Scholarship and several others. She has been on the dean's list for nine semesters. Ryan is a member of the American Nuclear Society, Tau Beta Pi, Mortar Board and is a competitive target archer.
She is currently working on her Master of Science degree in nuclear science and engineering and hopes to start work on her doctorate in nuclear science and engineering next year.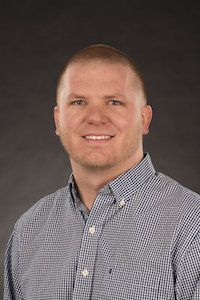 Christian T. Borg—College of Science and Engineering—Natural and Physical Sciences
Originally from Logan, Utah, with wonderful parents and three sisters, Borg grew up with sports and music. He was a varsity soccer player and pursued music through piano and sang with various groups and choirs. He graduated from high school in 2003, but didn't attend college right away. He graduated in 2009 with an associate degree in general studies.
Borg worked in retail and sales, banks and managed a music store before he returned to school in 2013 to complete a bachelor's degree. After Geology 101, he developed a passion for geology.
He has been actively involved in undergraduate research and has led his own field crews with the NASA project deployments on the Snake River Plain. He presents research at local and national conferences and has co-authored manuscripts that will be submitted for publication this spring. He is a member of the Geology Club, volunteer youth soccer coach in Idaho Falls and a member of the prospective major recruitment team for students interested in geosciences. Borg will graduate this summer with his bachelor's in geology and has a GPA of 3.5. He has applied to the ISU geosciences graduate program to further his education as a research scientist.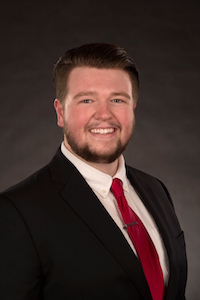 Jordan Withers—Division of Health Sciences
Withers grew up in Boise, and came to ISU for many reasons including the honors program, rigorous academics and proximity to family. Like many students, Withers changed his major more than once. He began as a biochemistry major, then psychology, then political science and finally found his passion in health care administration. Withers will graduate with an honors bachelor's in health care administration and minors in business administration and psychology.
He has been on the dean's list continuously since 2012 and holds a GPA of 3.93. Withers has been extensively involved while as an undergraduate. He was named ASISU Student of the Year 2013-14, a member of Phi Kappa Phi honor society, served on the University Honors Program Executive Board and as club historian and club president. He has been an ASISU Senator for the Division of Health Sciences since 2014 and currently serves as the ASISU Senate Pro Tempore. Additionally, Withers was a resident assistant from 2013 to 2015 and is now Assistant Resident Director for university housing.
All of this involvement and academic success has encouraged him to continue his education at ISU where he will purse his Master of Business Administration degree with an emphasis in management.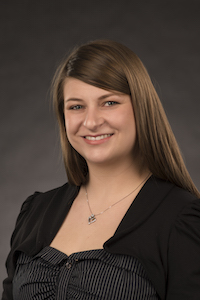 Danielle Zander—School of Nursing
From Soda Springs, Zander graduated in December from the School of Nursing with her bachelor's in nursing. As an undergraduate, Zander was on the dean's list in 2014 and 2015. Her GPA is 3.75.
Starting in 2010, Zander drove from Soda Springs to the Pocatello campus for five years. At this time she volunteered at numerous events, she represented the nursing program and developed a love and passion for the community.
Zander is currently employed at Caribou Memorial Hospital as an acute care registered nurse where she gets to work with the community that inspired and encouraged her to pursue her nursing degree.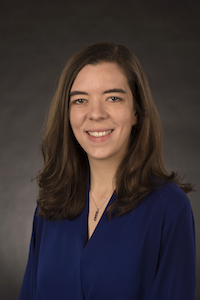 Amanda Poitevin—Graduate School—Master's Candidate
Poitevin graduated from Wellesley College in Massachusetts 2005 with degrees in history and French. She will graduate in May from ISU with her Master of Arts degree in historical resources management. She has a 3.9 cumulative GPA.
Originally from Idaho Falls, Poitevin is a talented musician as well, who performs regularly as a cellist with the Idaho Falls Symphony. She is also a court-appointed special advocate volunteer for children in foster care. While at ISU, Poitevin received the Elizabeth W. Hoskyn Memorial Scholarship for students that study education and a foreign language at ISU.
From 2014 to 2016 she received graduate assistantships from the history department. She is a member of the history honor society, Phi Alpha Theta. Her research was presented at the Intermountain West History Conference in the fall of 2015. It is her plan to teach math, history and French after she graduates.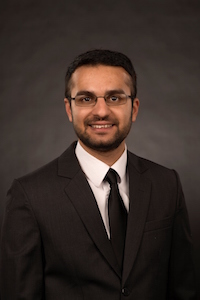 Deepesh Poudel—Graduate School—Doctoral Candidate
Poudel came to the United States nine years ago from a town in western Nepal. He received his High Honors Bachelor of Science and Master of Science degrees in physics with health physics emphasis from ISU in 2011 and 2012 respectively. He was awarded several scholarships including two prestigious scholarships from the national Health Physics Society and one from the Roy G. Post Foundation.
Poudel has served as secretary for various student organizations while at ISU such as the Nepalese Student Association, Student Branch of Health Physics Society and the Graduate Student Association. During his seven years at ISU, he has gained research, work and teaching experience in several fields of radiation protection including nuclear instrumentation, radiological environmental analysis, dosimetry, and university and medical health physics. He has authored or co-authored more than a dozen journal and conference papers.
Deepesh will graduate with his doctorate in nuclear science and engineering with a GPA of 4.0.