ISU HEADLINES
News items from ISU Marketing and Communications
---
Idaho Museum of Natural History to honor William Akersten at March 3 Masquerade Benefit
February, 16, 2018
POCATELLO – The Idaho Museum of Natural History on the Idaho State University campus will honor former curator William (Bill) A. Akersten at the Museum Masquerade Benefit on March 3.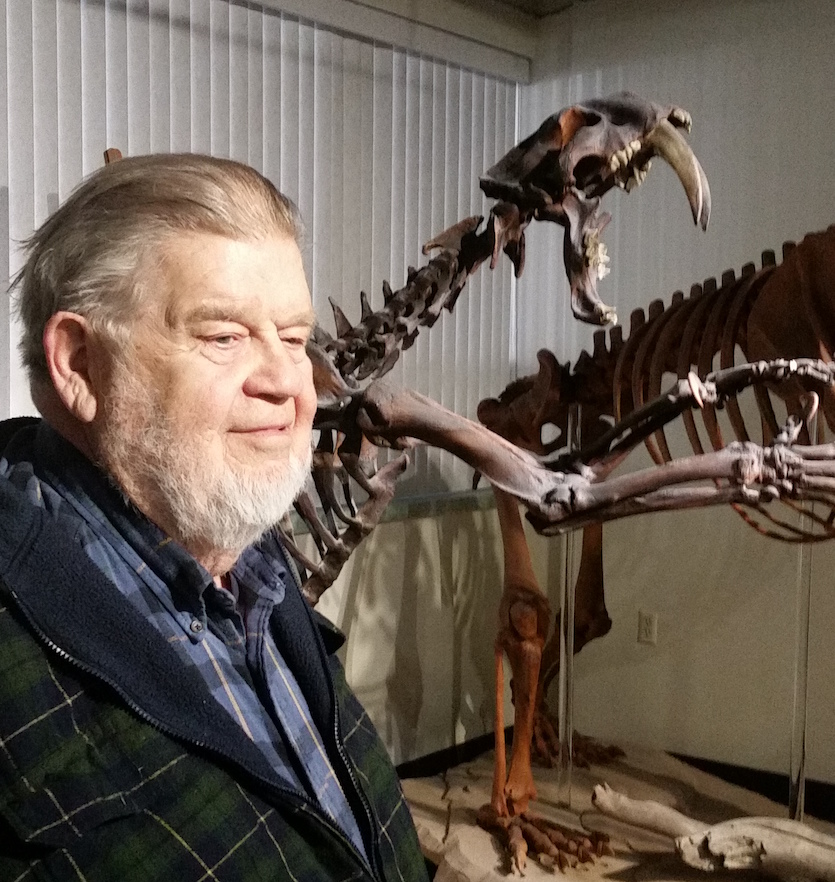 Akersten will receive the Natural History Hero Award at the third annual Museum Masquerade Benefit on March 3 that will be held at the Juniper Hills Country Club starting at 5:30 p.m.
Akersten, originally from Ohio, completed his Bachelor of Science and Master of Science degrees at the University of Texas. He attended the University of Michigan for his doctorate working on geomyid (pocket gophers) rodents. From 1972 to 1985, Akersten was the curator at the Natural History Museum of Los Angeles County where he became one of the foremost experts on sabertooth cats. He moved to Pocatello in 1985 to become the vertebrate paleontology curator at the Idaho Museum of Natural History (IMNH).
He has mentored several biology, geology, and archaeology graduate and undergraduate students while at IMNH and ISU, retiring in 2009. He is still an active researcher in vertebrate paleontology, especially with sabertooth cats.
Tickets for the Museum Masquerade Benefit are $50 each and tables of 10 are available for $500. The last day to purchase tickets is Feb. 25. To purchase tickets, visit imnh.isu.edu. Proceeds will go towards "Astronomical Idaho" featuring "Be the Astronaut" from Eureka Exhibits. This exhibit will feature Idaho's deep connection with NASA, space exploration and the search for life on Mars. It includes an immersive digital experience where you are the astronaut, travel to distant planets, plan rover missions, and ward off space dangers.
The 2018 Museum Masquerade Benefit is sponsored by ON Semiconductor and Westmark Credit Union. To become a sponsor please contact Terri Bergmeir, director of development, 208-282-6168.
The IMNH has been serving Idaho since 1934. To learn more about the IMNH please visit imnh.isu.edu. For more information call 208-282-2451.