Orthopedics and Sports Medicine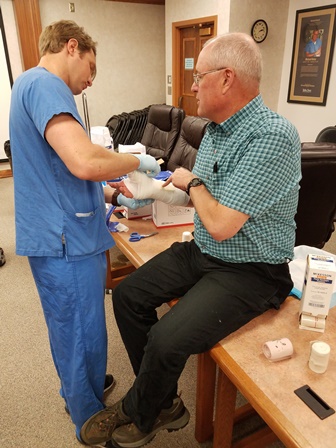 Eight weeks of orthopedics and sports medicine are required in the second year and third years. Residents learn orthopedic evaluations, joint injections, toenail removals, and indications for orthopedic procedures. Upon request, the resident may also follow the orthopedic surgeon in to the OR. This is also an opportunity to work with the cast technicians to learn good casting techniques as well as basic fracture management.

For those interested, we are welcomed to the sidelines of the ISU athletic events to act as the Team Doctor. Here we work side by side with the community orthopedic surgeons and sports medicine trained doctors who attend each local sporting event.