Obstetrics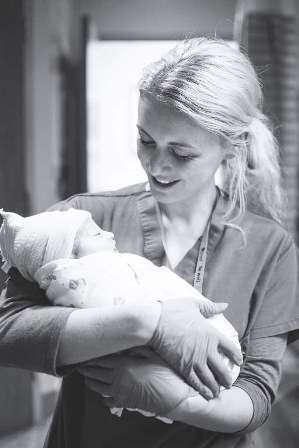 Residents are involved with essentially every delivery at Portneuf Medical Center. Most residents complete 4 to 6 Obstetric rotations during residency and can expect to graduate having delivered over 100 infants, including cesarean sections as the primary surgeon.

Our program places Spanish-speaking residents in Health West perinatal outreach clinics in American Falls and Aberdeen, Idaho. The ISU FMR has an Advanced Surgical Obstetrics Training Track (ASOTT) for residents who are going to provide surgical obstetric services in rural areas. This includes a higher volume of cesarean section deliveries with the resident as primary surgeon, as well as focused didactics through the R2 and R3 years. We also train all residents in 1st trimester ultrasonography.



GYNECOLOGY
Our Gynecology rotations are coordinated under the direction of Dr. Kim Cox. During a 1-month block, residents work alongside Dr. Cox in his OB/Gyn clinic providing a full spectrum of Gynecologic care. Also, Health West - ISU Family Medicine provides one half-day of Gyn clinic each week where residents are trained in colposcopy, cryotherapy, LEEP, and endometrial biopsy. There are also many opportunities to place and remove long-acting contraceptive devices in the family medicine clinic. Residents also work one half-day each week at Southeast Idaho Public Health with Dr. A.J. Weinhold doing family planning, including Nexplanon and IUD placement and removal; STI screening and treatment; and diagnostic colposcopy. Residents may also gain infertility education from Dr. Ed DeSano and Dr. Kelli Christensen.