Residency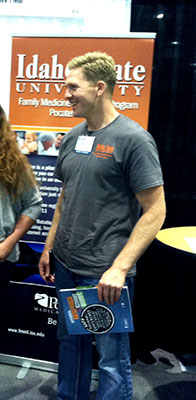 The ISU Family Medicine Residency Program participates in the National Resident Matching Program (NRMP). First-year applicants interested in applying to the program should apply through the Electronic Registration Applications Service (ERAS). U.S. and Canadian students should contact their medical school Dean's Office for information regarding ERAS. Foreign medical school graduates must contact the Educational Commission for Foreign Medical Graduates, which will assist them in their ERAS application. Application deadline is December 1 of each year. The Residency does not accept applications outside of ERAS.

Interviews are scheduled weekly from mid-October through mid-January each year. Information concerning interview dates, accommodations, schedules, and transportation will be provided to qualified applicants after preliminary file screening.

Pocatello maintains a small airport with connection to Salt Lake City. Candidates may also consider flying into Salt Lake City and driving north on Interstate 15 (a 2.5-hour drive), or flying into Boise and heading east on Interstate 86, (a 3.5-hour drive).