Professional Writing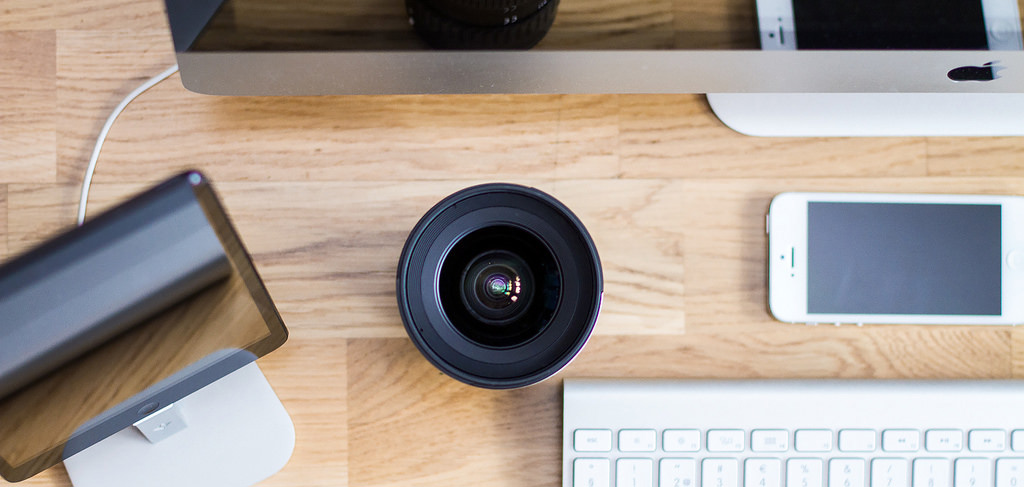 Professional Writing Major
The Professional Writing program concentrates on technical and business writing, media studies, and writing in professional settings. Students build a foundation in writing for a variety of audiences, master language and writing skills, and develop their critical and analytical thinking.
Our professors have worked as professional or technical writers in the professional world. They bring real-world into the classroom. Professional writing students also complete a 75-hour internship.
A student with this degree could go on to a career in technical writing, communication, media, journalism, editing, design, business, or public relations. Alumni from our undergraduate program have worked as scientists, journalists, graphic designers, editors, authors, and web content managers.
Degree Requirements
In addition to completing the General Education and other university requirements, Professional Writing majors complete 45 credits as listed below. For more detail, see the ISU Undergraduate Catalog.
These links take you to the general education section of the undergraduate catalog and then the English and Philosophy section of the ISU undergraduate catalog respectively.
Download the English - Professional Writing Worksheet
These courses are required:
ENGL 2211 – Introduction to Literary Analysis (3)
ENGL 2280 – Grammar and Usage (3) OR ENGL 2281 – Introduction to Language Studies (3)
ENGL 3307 – Professional and Technical Writing (3)
ENGL 3308 – Business Communication (3)
ENGL 3311 – Literary Criticism and Theory(3)
ENGL 4410 – Writing Internship (3)
ENGL 4491 – Senior Seminar in Professional Writing (3)
PHIL 2201 – Introduction to Logic (Satisfies General Education Objective 7) (3)
Select ONE of the following creative writing courses: (3)
ENGL 2206 – Creative Writing Workshop
ENGL 3306 – Intermediate Creative Writing Workshop
ENGL 4406 – Advanced Creative Writing Workshop
Select THREE of the following writing, communication, and media courses: (9)
CMP 2231 – Introduction to Graphic Design OR CMP4436 – Advanced Issues in Design
CMP2251 – Introduction to Photography OR CMP 4457 – Advanced Photography
CMP 4487 – Rhetorical Theory
ENGL 4401 – Advanced Composition
ENGL 4407 – Topics in Professional Writing
Select ONE of the following survey courses: (3)
ENGL 2267 – Survey of British Literature I Beginnings through 18th Century
ENGL 2268 – Survey of British Literature II 19th Century to Present
ENGL 2277 – Survey of American Literature I Beginnings to 1860
ENGL 2278 – Survey of American Literature II 1860 to Present
Select ONE of the following genre study courses: (3)
ENGL 3321 – Genre Studies in Drama
ENGL 3322 – Genre Studies in Poetry
ENGL 3323 – Genre Studies in Fiction
ENGL 3324 – Genre Studies in Non-Fiction
ENGL 3327 – Special Topics in Genre
Select ONE of the following culture and language studies courses: (3)
ENGL 2212 – Introduction to Folklore and Oral Tradition (Satisfies General Education Objective 9)
ENGL 4480 – Varieties of American English
ENGL 4481 – Studies in Grammar
ENGL 4484 – Rotating Topics in Linguistics
ENGL 4486 – Old English
ENGL 4487 – History of the English Language
ENGL 4488 – Introduction to Sociolinguistics
ENGL 4490 – Topics in Folklore
Contact us:
Director of English Undergraduate Studies
208-282-2893
Director of Composition
208-282–2531
English & Philosophy Administrative Assistant
208-282–2478
Professional Writing Minor
With the Professional Writing minor, students develop greater mastery over the written language as well as enhanced critical thinking, reading, and analytic skills. Courses in the minor stress the practice of writing as well as grammar, language studies, composition, creative writing, and logic.
A minor in Professional Writing can help prepare students for careers in communication, education, law, marketing, professional and technical writing, public relations, or any field in which writing plays a role.
The minor combines well with many other majors, including the sciences, engineering, and health professions.
The minor is a total of 18 credits.
These courses are required:
ENGL 3307 - Professional and Technical Writing (3)
ENGL 4401 - Advanced Composition (3)
ENGL 4407 - Topics in Professional Writing (3)
Plus three other courses from the following (at least one must have the ENGL prefix): (9)
ENGL 2206 - Creative Writing Workshop
ENGL 2280 - Grammar and Usage OR ENGL 2281 - Introduction to Language Studies
ENGL 3308 - Business Communication
ENGL 4410 - Writing Internship
ENGL 4493 - Senior Seminar Professional Writing
PHIL 2201 - Introduction to Logic (Satisfies General Education Objective 7)
CMP 2202 - Photo, Graphic, and Video Editing
CMP 2230 - Introduction to Graphic Design
CMP 3310 - Multiplatform Storytelling
(Minor update beginning 2018-2019 catalog)
Contact us:
Thomas Klein
Director of English Undergraduate Studies
208-282-2893
Amanda Christensen
English & Philosophy Administrative Assistant
208-282–2478
Contact Us
(208) 282-2478
(208) 282-4472
Department of English and Philosophy
Liberal Arts Building 262
921 S 8th Ave, Stop 8056
Pocatello, ID 83209-8056