EGSA: English Graduate Student Association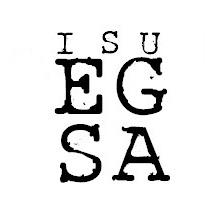 The English Graduate Student Association (EGSA) is an organization that caters to the interests and needs of the diverse graduate community in the ISU English department. Besides providing a sounding board for graduate student concerns, EGSA also offers workshops and information in the arena of academic and professional development, including workshops and presentations guided by ISU faculty.
For information on the Intermountain Graduate Conference please check out the conference website at intermountaingraduateconference.wordpress.com.
Current Club Officers
President- Jessica Woolley
Vice-President- Katherine Merrill
Secretary- Paul Williams
Treasurer- Brianna Lords
EGSA Conference Chairs- Mel Anderson and Landen Fergus
Upcoming Events
EGSA meeting dates and times will be determined at the start of the Fall 2022 semester. If you are interested in participating, please contact the EGSA officers at egsa@isu.edu.