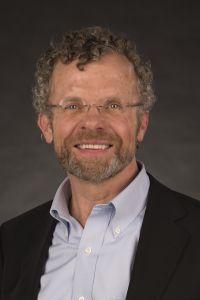 Roger Schmidt
Professor of English
Office: LA 271
208-282-2374
EDUCATION
PhD, English (1989), University of Washington
MA, English (1985), University of Washington
BA, English (1980), University of Washington
My primary specialty is Eighteenth-century British literature. I enjoy the poetry of Pope, Johnson's Rambler essays and Boswell's Life of Johnson, Hogarth's prints, eighteenth-century typography, the history of manners, the history of medicine. Beyond the eighteenth century, I love introducing students to literature in translation, especially Japanese and Russian literature. I am especially interested in the pleasures of low-tech teaching and am doing my best to preserve them in my classes. I try to keep teaching at the center of my intellectual life.
In 2013 I received a fellowship from the Chawton House Library and the University of Southampton, UK, and (with additional funding from the Idaho Humanities Council), spent the month of May living in the stables of an Elizabethan manor house on the Jane Austen estate in Chawton, England, teaching myself to forge Austen's handwriting. This has inspired me to teach my first-year composition students how to write their essays with a dip pen – or a hand cut quill – in an eighteenth-century hand like that of Austen or Benjamin Franklin. I try to instill in them a sense of the tangible – to see writing as a physical artifact and not disembodied words on a screen. To this end I have also received various grants to establish, in collaboration with Dr. Paula Jull from the Department of Mass Communications, the VisCom Experimental Print Lab, where students can work with traditional hand-cranked letterpresses, where they can touch, smell and hear how traditional fine printing is done. In 2001, a $15,000 grant from ISU, as well as an Innovative Teaching Grant and matching monies from several other sources, allowed me to establish Samuel Johnson and his Circle, a collection of rare books and prints at Oboler Library, an ongoing project. At some point, most of my students, especially undergraduates, work with this collection.
I am delighted to work with graduate students on eighteenth-century topics. That said, I have directed a wide range of Master Theses, Doctoral Papers, and PhD dissertations, over such authors as Shakespeare, Sterne, Austen, Emily Bronte, Hawthorne, Chopin, H.H. Brackenridge and Philip Freneau, and the Japanese fiction writer, Koda Rohan; on such subjects as the Ballets Russes' 1912 production of Daphnis and Chloe, Humanist Pedagogy, the rhetoric of medical case studies, and using eighteenth-century poetry in first-year composition classes; I have also directed MA creative theses in poetry, short fiction, creative non-fiction (memoir), and a graphic novel.
Awards/Honors
American Society of Eighteenth-century Studies 2011 Innovative Course Design Award
Distinguished Teacher, ISU, 2011
Master Teacher, ISU, 1995
Selected Publications
"Learning to Forge Jane Austen" (forthcoming, The Female Spectator)
"Wasted Days and Wasted Nights: Sleeping and Waking in the Long Eighteenth Century," in Lifestyle and Medicine in the Enlightenment, edited by James Kennaway and H.G. Knoeff. (New York: Routledge, 2020).
"To What Shall I Compare This Life," (essay) Raritan (Spring 2014) 95-106.
"A Literary History of Teeth," Raritan (Winter 2010) 23-42.
Water & Mountain: Two Tales by Koda Rohan; translated by Tsutomu Nagata and Roger Schmidt (Rendezvous Volume 40, No. 1) 2009.
"Thirteen Ways of Looking at a Blackboard." Raritan (Winter 2006 Vol. XXV, No. 3) 47-69.
"Kant's Last Cup." Chapbook. Pocatello, Idaho: Blue Scarab Press, 2006.
"A Trip to Maldon," in Pilgrims and Natives (Rendezvous, Vol. 38, No. 2) pp. 59-62. 2005.
"Caffeine and the Coming of the Enlightenment," Raritan (Spring 2003 Vol. XXIII, No. 1) 129-149.
The Manufacture of Glass: Essays, special issue of Rendezvous (Spring 2001, Vol. 35, No. 2).
Courses Taught
6631: Seminar in Teaching Writing
6627: Seminar in Major Literary Figure (Jane Austen, Chekhov and Tolstoy, Bob Dylan, Samuel Johnson)
4491: Senior Seminar
4465/5565: Eighteenth-Century Literature
4431/5531: Teaching and Writing Projects
4401/5501: Advanced Composition
2268: Survey of British Literature II
2267: Survey of British Literature I
2258: Survey of World Literature II
2257: Survey of World Literature I
1175: Literature and Ideas
1102: Writing and Rhetoric II
1101: Writing and Rhetoric I
Japanese Literature in Translation
Contact Us
(208) 282-2478
(208) 282-4472
Department of English and Philosophy
Liberal Arts Building 262
921 S 8th Ave, Stop 8056
Pocatello, ID 83209-8056