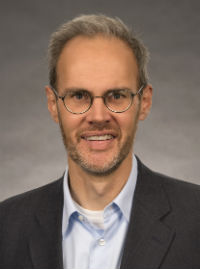 Curtis Whitaker
Professor of English
Office: LA 258-C
EDUCATION
PhD, English (2001), University of California, Los Angeles
MA, English (1997), University of California, Los Angeles
California Teaching Credential in English (1988), University of California, Davis
BA, English and German (1986), University of California, Davis
Curt Whitaker has taught Renaissance literature for the Department since his arrival in 2001. His research focuses on pre-industrial representations of nature--e.g., gardens, agriculture, water, medicinals--in seventeenth-century poetry, especially that of George Herbert and Andrew Marvell. He received ISU's Master Teacher Award in 2007 and 2015 and sits on the local boards of the Portneuf Valley Audubon Society and the Pinyon Jay Press.
Additional interests: aesthetics, cognitive theory, translation theory, religion and literature, pedagogy.
Publications
"Herbert, Family, and the Choice of Plainness," forthcoming, George Herbert Journal.
"Marvell on Renaissance Translation Practice," 2019, Studies in English Literature.
"Domesticating and Foreignizing the Sublime: Paradise Lost in German," 2017, Milton in Translation, ed. Angelica Duran, Islam Issa, and Jonathan Olson (Oxford: Oxford University Press).
"Bioaesthetics and the American West," 2014, Found in Alberta: Environmental Themes for the Anthropocene, ed. Robert Boschman and Mario Trono (Waterloo, Ontario: Wilfrid Laurier University Press).
"Fairfax, Marvell, and the Mowers of Nun Appleton," 2013, Ben Jonson Journal.
"German Translations of Paradise Lost," 2012, Yale Milton Encyclopedia.
"Andrew Marvell, Man Without Qualities," 2011, Essay Review, Huntington Library Quarterly.
"Herbert's Pastor as Herbalist," 2010, George Herbert's Pastoral: New Essays on the Poet and Priest of Bemerton, ed. Christopher Hodgkins (Newark: University of Delaware Press).
"Baptisms and Burials: The Presence of the Prayer Book in Herbert's Nature Poetry," 2006, George Herbert Journal.
"Seventeenth-Century Teeth," 2003, Rendezvous.
"Andrew Marvell's Garden-Variety Debates," 1999, Huntington Library Quarterly.
Awards/Honors
Master Teacher, ISU, 2007 and 2015
Courses Taught
6632: Seminar in Teaching Literature
6625: Seminar in a Literary Period
4474/5574: Milton
4464/5564: Studies in 17th-Century Literature
4463/5563: Renaissance Literature
4461/5561: Studies in Classical Literature
3341: Bible as Literature
3322: Genre Studies in Poetry
3311: Writing and Research about Literature
1115: Literature and the Environment
1102: Writing and Rhetoric II
1101: Writing and Rhetoric I
Classical (Greek and Roman) Literature
Pedagogy
Science and Religion in Literature