The eISU Initiative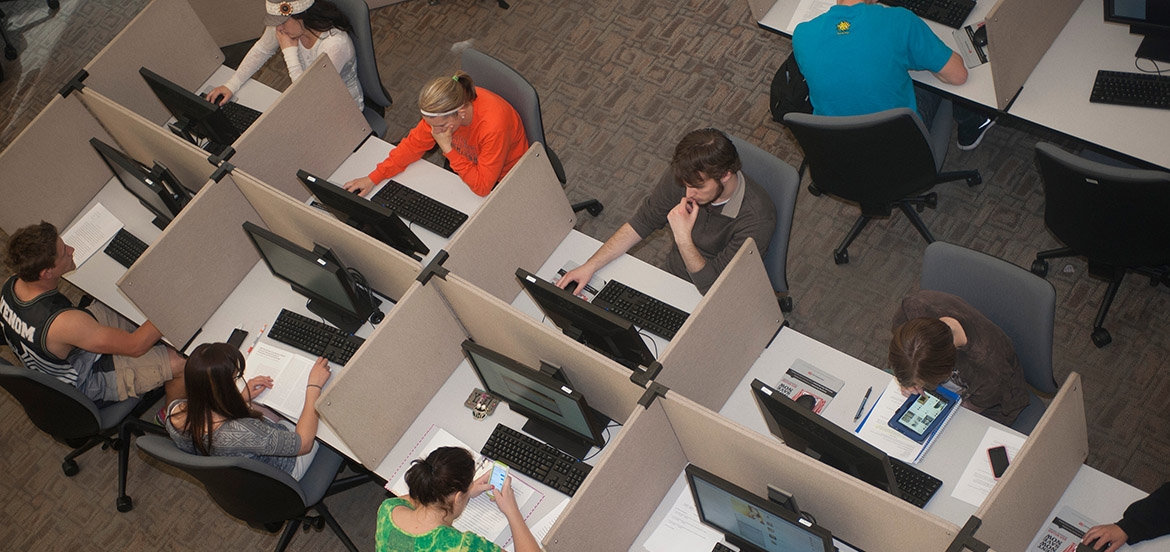 The eISU Initiative is a comprehensive, multifaceted plan intended to help accomplish the University's Strategic goals of:
increased enrollment (20% in 5 years),
improved retention (5% by 2022),
timely degree completion and persistence,
quality assurance of online offerings.
What are some of the challenges that our students face in today's higher education pursuits? Perhaps not much different than in years past. However, with the growth of online education, students find the convenience to be worth the effort of managing self-discipline and time management. In a survey done in Fall 2018 of all students taking an online class, the two biggest challenges in online course work were:
Organization
Communication
This Initiative helps create quality online courses that help address these two main challenges.
How does the Initiative help with those goals?
The Initiative is a mechanism to help faculty create quality online courses. The process includes a PDP, teaming up with an Instructional Designer to help with the nuts and bolts of the course construction--which can all be done online. Stipend options are one of the following:
$4,000
$2,000 + laptop (ISU property)
Course buyout.
This applies to all eISU courses and includes full-time faculty, adjuncts, and GTAs. The major deliverable after the process is the course is Level 1 Quality+ certified.
eISU Course Definitions
Type

Name
Description
AO

Asynchronous

Online

No synchronous meeting time or place.
Internet access is required.
Moodle section automatically generated.
Considered completely online.

OL

Online

Course

Almost no synchronous class time required (up to 5 face-to-face meetings allowed and should be detailed in the class syllabi).
All course material and requirements are asynchronous.
Internet access is required.
Moodle section automatically generated.
eISU Quality Assurances
ISU recognizes the critical nature of quality education in all of its instructional modalities. The curriculum offered through the eISU initiative must be pedagogically sound and as academically rigorous as the traditional classroom. There are many factors that contribute to a quality online course, for example, course design, course delivery, course content, institutional infrastructure, learning management systems, as well as faculty and student readiness. ISU is committed to systematically developing and evaluating eISU courses based on rigorous, research-based standards and best practices in these areas. ISU offers a diagnostic and collaborative process based on principles of continuous improvement, collegiality, and support. Faculty and technical staff work together within their areas of expertise to strive for quality assurance of eISU courses.
Workshops for professional development in course design and pedagogy and technical support in course delivery are available. All faculty teaching eISU courses are strongly encouraged to participate in the Quality+ program offered through the Instructional Technology Resource Center (ITRC).
eISU Assessment
Under State Board of Education policies and the Northwest Commission on Colleges and Universities accreditation standards, ISU must engage in ongoing assessment and improvement of programs and services. eISU is part of this process. Units and departments must regularly assess eISU programs and course offerings, along with their traditional academic programming.