March Through the Arch
May 3 - Noon - Swanson Arch
Each spring a March Through the Arch – Senior Salute is held for graduating students. March Thru the Arch – New Student Welcome is a ceremony held every fall, which welcomes incoming students into the ISU community. As part of Commencement every year, March Through the Arch – Senior Salute symbolizes completion of the students' education and the graduates' re-entry into the world.
It is one of the most treasured traditions at Idaho State University. Graduates march through the Swanson Arch, equipped to discover the opportunities awaiting them. A bell tolls in celebration as each student passes through the arch and ISU alumni surround the walkway to welcome the graduating students into the Alumni Association.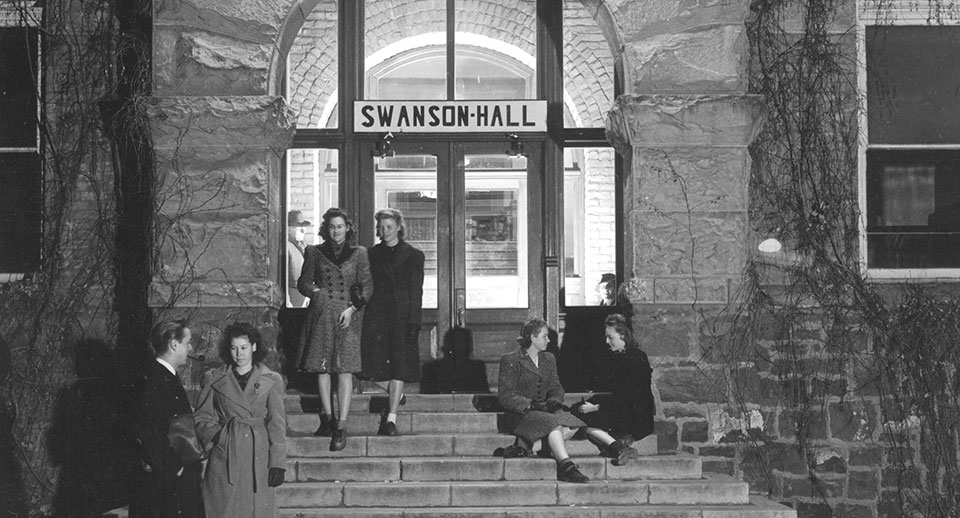 The Swanson Arch was part of the original Swanson Hall built in 1903. It was the entryway into the Academy of Idaho's first building. The building was named after Theodore Swanson who was a member of the original board of trustees. Swanson Hall was known as "Old Ad" because it served initially as the Administration Building and classrooms.
Swanson Hall, constructed of stone and brick with no structural steel and a lava rock foundation, was topped with a huge Gothic roof. It was condemned and razed in 1973. The entry arch was preserved as a monument. Thousands of students have passed through this arch, which preserves a major part of Idaho State University's history.