Faculty - Health Care Administration Program
Tracy J. Farnsworth, EdD., MHSA, MBA, FACHE

Associate Professor
Office: BA 203
208-282-3806
Dr. Tracy J. Farnsworth is an Associate Professor. In October 2016, Farnsworth was appointed President and Chief Executive Officer of the Idaho College of Osteopathic Medicine.
Dr. Farnsworth is a graduate of Brigham Young University. He received Masters Degrees in Business and Health Services Administration from Arizona State University and a Doctorate in Educational Leadership at ISU.
Prior to his transition to higher education Dr. Farnsworth assumed various Hospital CEO and executive level appointments with Intermountain Healthcare, Catholic Healthcare West, the City of Hope National Medical Center, and other public and private healthcare organizations.
A Fellow in the American College of Healthcare Executives, Dr. Farnsworth has written and spoken widely on subjects related to hospital and health systems performance improvement, healthcare reform, medical education, healthcare leadership/governance.
Ruiling Guo, DHA
Associate Professor
Office: BA 530
(208) 282-2927
https://sites.google.com/a/isu.edu/ruiling/
Ruiling Guo, D.H.A. is an Associate Professor in the Health Care Administration Program at the College of Business, Idaho State University (ISU). She joined the ISU faculty in 2003. Dr. Guo has extensive working and teaching experience in health care systems and academic settings in China, Ethiopia, Canada and the US. She has received several awards as the principal investigator and published numerous research articles in evidence-based management and evidence-based practice in healthcare, public health and health information sciences.
Executive in Residence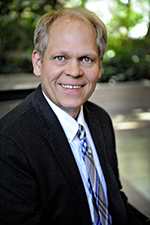 Doug Crabtree, MPA
Executive in Residence Visiting Clinical Professor
Doug Crabtree is the Healthcare Administration program's first Executive in Residence (EIR). Crabtree recently retired from the Idaho Falls hospital, Eastern Idaho Regional Medical Center (EIRMC) where he worked as the Chief Executive Officer (CEO) for 19 years. As the program's EIR, Crabtree will take the role as instructor in both graduate and undergraduate level HCA and Master of Healthcare Administration (MHA) programs. In this role, Crabtree will also use his extensive background working in the healthcare administration field to provide academic program directors and the College of Business dean with advise in the initial launch of the MHA program
Throughout his career, Crabtree has served in numerous high level positions in the healthcare industry for over 30 years in addition to being the Idaho Hospital Association Chair twice.
Adjunct Faculty
Kerry Casperson
Assistant Professor
208-282-5376
Joshua Thompson
Visiting Instructor
Office: BA 523
208-282-2975
Joshua Thompson is a Graduate of Idaho State University, where he received an MPA
emphasizing in Health Care Administration. He is also a graduate of the Villanova Six
Sigma Healthcare Program. He has worked as a CEO and Administrator of an acute
care psychiatric hospital as well as an Administrator of a multiple Nursing Homes.
He is in his 3 rd term as Chairman for the Idaho Board of Examiners of Nursing Home
Administrators. He began teaching at ISU in 2015 as an Adjunct Professor and was
hired on full-time as a Visiting Professor in August of 2017.
Robert Cuoio
HCA Internship Coordinator
Stephen Wright
Adjunct Professor
208-282-4220
Administrative and Support Staff:
Tracie Chandler
Admin Support
208-282-2842
Contact Us
(208) 282-3585
Idaho State University College of Business
Business Administration
921 South 8th Ave
Pocatello, ID 83209 Stop 8020
Make an Appointment - Undergraduate
Make an Appointment - Graduate