Adding Images/Media to Content
The process works for:
Images
PDFs
Microsoft Office docs
In the text editor of the content type, select the Insert from media button
Navigate to the section of the Media library where the file is located. Most media folders are under Categorized > Libraries.
From the media list, select the name of the item and it will be inserted into the content type.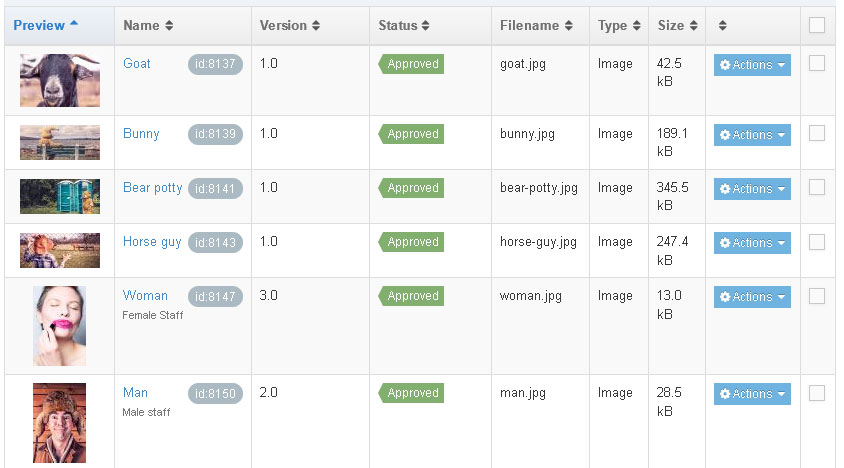 ---
Some content types make use of a Select Media button. It uses the same process as above


The select media button is for images only. It does not work for pdfs or Word documents.
---
For pdfs and Word documents:
When you select a document, it will create a link using the name you gave the document when it uploaded.
Example:
If you upload a pdf and name it 'Admission Requirements', when selected from the library it will create a link that says Admission Requirements. That link will open the pdf.
Floating Images to the Left and Right
The float property can be used to wrap text around images. Images can be floated to the left or the right.
There are 2 ways to do this in the CMS.
Warning: Floats can be unpredictable in the way they affect the formatting of other content on a page. It many cases, it may be better to uses a column content type rather than a float.
1) Select the image, then choose a float from the format menu
2) Doudle click on the image and dialogue box will open. All of the image's attributes will be editable in this dialogue box. Learn more