Adding Images/Media to Content
The process works for:
Images
PDFs
Microsoft Office docs
In the text editor of the content type, select the Insert from media button
Navigate to the section of the Media library where the file is located. Most media folders are under Categorized > Libraries.
From the media list, select the name of the item and it will be inserted into the content type.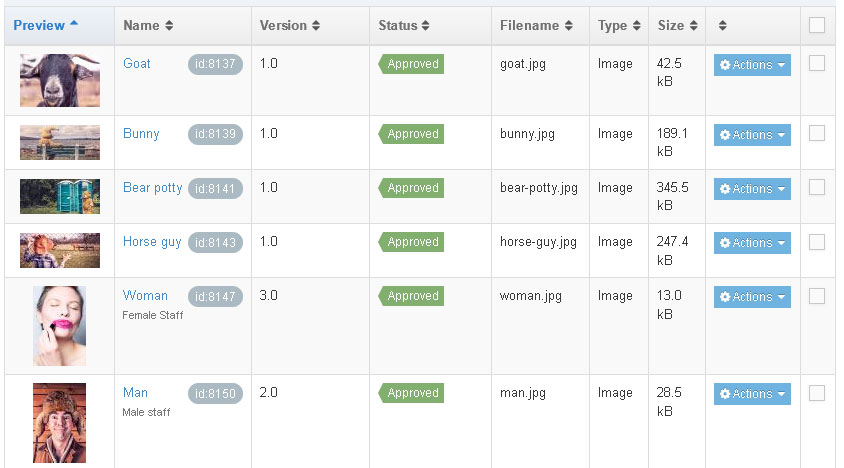 Some content types make use of a Select Media button. It uses the same process as above


Floating Images to the Left and Right
The float property can be used to wrap text around images. Images can be floated to the left or the right.
There are 2 ways to do this in the CMS.
1) Select the image, then choose a float from the format menu
2) Doudle click on the image and dialouge box will open. All of the image's attributes will be editable in this dialouge box. Learn more