How to Navigate the Site Structure
When you login you will see the site structure, where all the University's sites are stored.

Items listed in the site structure are called 'sections'. Click on a section to edit it. It will take you to the General Section Details.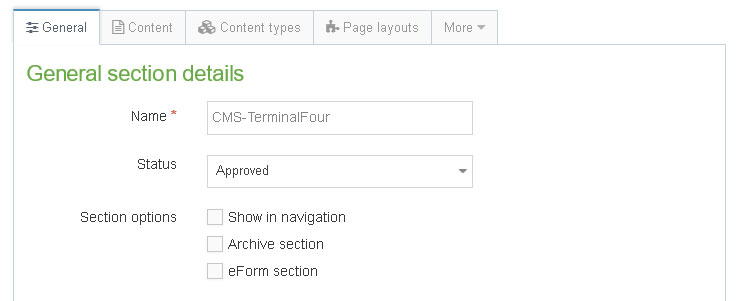 Clicking on the content tab will show you all the content types being used on the page.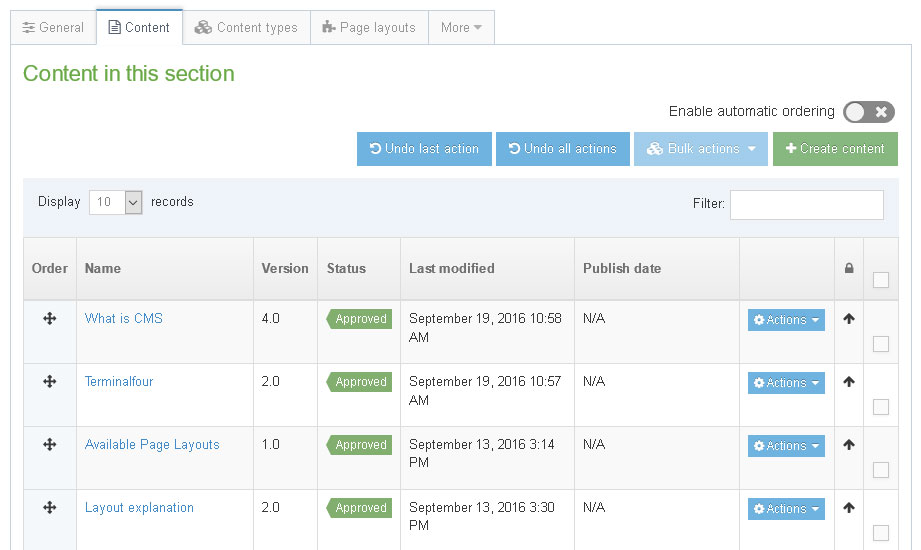 Clicking on the name or choosing 'Edit' in the actions menu will allow you do edit the content.
About the Site Structure
Ths site structure is like the homepage of TerminalFour. It shows you all of the pages you have access to edit.
From the site structure you can:
Create a new section
Open a section to edit it
Publish sections and branches
Bookmark a section
See how many content types are approved, pending, or inactive in each section