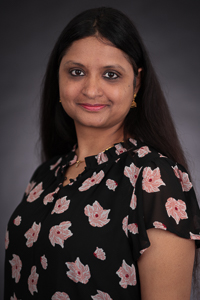 Neelam Sharma
Assistant Professor & Director of Graduate Studies in Communication
Office: Frazier Hall 216 D
(208) 282-3471
Education:
BC, Commerce, Panjab University; MA, Mass Communication, Panjab University; PhD, Public Communication and Technology, Colorado State University
Emphasis:
Journalism, Media Psychology, International Communication, Research Methods
Courses Taught:
CMP 1110: Media Writing; CMP 2241: Introduction to Public Relations; CMP3311: Business and Political Reporting, CMP 3309/5509: Communication Inquiry, CMP 4403/5503: Mass Communication & Society, CMP 6601: Communication and Media Studies
Dr. Neelam Sharma earned her Ph.D. in Public Communication and Technology from Colorado State University, Fort Collins. Her research interests include narrative persuasion, digital media, journalism, and South Asian news and entertainment media. Her research appears in journals including the International Journal of Communication, Psychology of Popular Media, Journal of Communication Inquiry, Global Media and Communication, and Atlantic Journal of Communication, among others. She is currently investigating the effects of entertainment programs on the eating habits of preschool-aged children. Before starting her doctoral studies, Dr. Sharma worked as a journalist with The Times of India and The Indian Express in India.
Selected Publications:
Sharma, N. (2022). Digital Moral Outrage, Collective Guilt, And Collective Action: An Examination of How Twitter Users Expressed Their Anguish During India's Covid-19 Related Migrant Crisis. Journal of Communication Inquiry. https://doi.org/10.1177/01968599221081127
Sharma, N. (2021). An examination of viewers' mental model drawings after they watched a transgender-themed TV narrative. Psychology of popular media. https://doi.org/10.1037/ppm0000314
Sharma, N. & Sivakumar, G. (in-press). Social media, political discourse and the 2019 elections in India: Journalists' perspectives on the changing role of the mainstream media in setting political agenda. Global Media and Communication Journal.
Sharma, N. (2016). What do readers' mental models represent? Understanding audience processing of narratives by analyzing mental models drawn by fiction readers in India. International Journal of Communication, 10, 26. https://ijoc.org/index.php/ijoc/article/view/3911

Sharma, N. (2020). Real-life projections and narrative engagement: A link between narrative transportation, real-life projections, and identification with characters in a polarizing TV drama about transgender persons. In S.S. Dunn & G. Nisbett (Eds) Innovations and Implications of Persuasive Narrative. Peter Lang Publications.
Awards & Honors
Kopenhaver Center Fellow, 2021: The Lillian Lodge Kopenhaver Center for the Advancement of Women in Communication, AEJMC.
Teaching Chair- Entertainment Studies Interest Group - Association for Education in Journalism & Mass Communication (AEJMC)- (2021-22).
Faculty Senator - College of Arts & Letters (2021-2024).
ISU Office of Research: Internal Small Research Grants (2021).
ISU College of Arts & Letters- Travel Grant (2020, 2021, 2022).
Graduate Instructor of the Year (2014-2015), Department of Journalism and Media Communication, CSU, Spring 2016.
Young Journalist of the Year award, 2005. Press Club, Chandigarh (India).