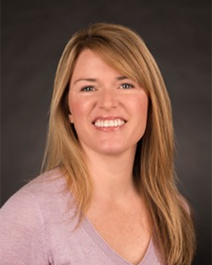 Karen L. Hartman
Associate Professor
Office: Frazier Hall 221
(208) 282-3233
Education:
BA, Communication Studies, Furman University; MA, Speech Communication, University of South Carolina; PhD, Rhetoric and Public Address, Louisiana State University
Emphasis:
Corporate Communication, Public Relations, Sport Communication
Courses Taught:
COMM1101: Public Speaking; CMP1110: Media Writing; CMP2241: Introduction to Public Relations; CMP3346: Public Relations Writing; CMP3347: Sport Communication; CMP4446: Public Relations Campaigns; CMP4440: Sport Public Relations; CMP6630: Crisis Communication
My research interests revolve largely around the role of sport in the United States and how language and public relations efforts frame athletes, organizations, and laws. I have authored over a dozen peer-reviewed articles, book chapters, and book reviews and my work has been published in the Journal of Communication Studies, International Journal of Sport Communication, Quarterly Journal of Speech, Academic Exchange Quarterly, and the edited volume The ESPN Effect: Academic Studies of the Worldwide Leader in Sports.
I teach eight different courses in our department that largely include the courses in the public relations curriculum, as well as a sport communication elective and a graduate seminar on crisis communication. One of my favorite things about teaching is seeing the transformation within students when they move a topic from a mere curiosity to something that becomes inspirational and fulfilling in their lives.
Beyond the classroom I enjoy marveling at the Pocatello scenery, playing with my daughter, and eating greasy bar food while watching sports. Go Bengals!
Selected Publications:
Hartman, K. (2016). How did this end up on my doorstep? In D. Tucker & J. Wrench (Eds.), Casing Sport
Communication (pp. 196-203). Dubuque, IA: Kendall Hunt.
DiSanza, J., Gribas, J., Legge, N., Hartman, K., & Santee, C. (2016). Exploring the Alignment of Image
Repair Tactics to Audience Type. In J.R. Blaney (Ed.), Putting image repair to the test: Quantitative
applications of image restoration theory (pp. 41-61). Lanham, MD: Lexington Books.
Hartman, K. (2015). ESPN's mythological rhetoric of Title IX. In J. McGuire & G.
Armfield (Eds.), The ESPN effect: Academic studies of the worldwide leader in sports (pp. 97-109). New
York: Peter Lang.
Hartman, K. (2014). The "most evil thing about college sports": The one-year scholarship and a
former NCAA athlete's personal narrative. International Journal of Sport Communication, 7, 425-440.
Awards & Honors
Keynote Speaker for Idaho State University's National Girls and Women in Sport Day. (2015)