ISU Shooting Sports Association
The Idaho State University Shooting Sports Association (ISU SSA) is a student organization created to bring students together to learn about and enjoy the shooting sports. ISU SSA members have varied backgrounds, beliefs, and skill levels, but are united by an interest in the shooting sports
As a sports organization, we believe in and support all shooting sports including but not limited to firearms and archery. As an extension of this, we also believe in promoting the safe and proper use of firearms. We strive to increase the knowledge and physical ability in shooting, operating, and maintaining various firearms. With a coach who is a certified National Rifle Association instructor and a faculty advisor, all members have the power to increase their abilities. No shooting experience is necessary and members do not need to own firearms.
Shooting Sports Information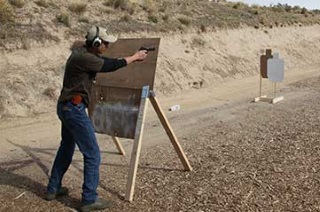 There is no cost to join the ISU SSA. There may be fees associated with the use of the shooting range or other facilities that members will be responsible for. Members are expected to reimburse other members for any ammunition they use. Club events may include the use of bows, handguns, rifles, and shotguns.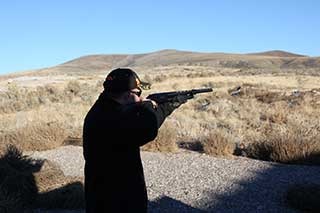 ISU SSA typically holds meetings monthly from September thru April. Please find us on Facebook for meeting dates, times, and locations, or e-mail us at shootclb@isu.edu
CONTACTS:
President (2019-2020 Academic Year)
William Wilson, wilswil2@isu.edu
Advisor
Keith Weber, webekeit@isu.edu, 282-2757
Club Director
Shelby Williams, munnshel@isu.edu, 282-3516