Conservatory Theatre Camp
2019 Conservatory Theatre Camp dates: June 24-28
Conservatory Theatre Camp offers a unique, hands-on learning experience for junior high and high school-age students of every performance and experience level. Camp will be held in the renowned Stephens Performing Arts Center on the ISU campus. This fun-filled week is packed with a variety of theatre classes and is taught by ISU faculty, outstanding students, and community professionals.
Camp Attendees will:
Participate in theatre, dance, and music courses each day
Experiment in special masterclasses such as stage combat, clowning, and technical theatre
Listen to keynote presentations
Showcase their week of participating in a special, one-night performance opportunity
Registration Information:
$275: Registration
$450: Registration for students needing housing
There is a $25 discount for each sibling who registers.
Tuition covers lunch class materials, t-shirt, and one headshot.
Contact Information:
Artistic Director: Joel Shura, shurjoel@isu.edu
Housing & Tuition: Julie Hillebrant, hilljuli@isu.edu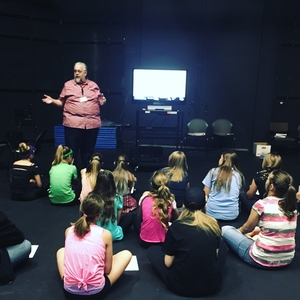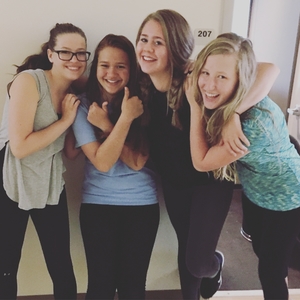 Frequently Asked Questions
Camp runs Monday - Friday from 10 AM to 5 PM with a Friday evening performance at 7 pm. Students should be dropped off no later than 10 AM and picked up by 5:00 PM. No student will be allowed to leave without a faculty member personally seeing a corresponding parent or guardian.
Throughout the week the students will take numerous classes, attend keynote presentations, and interact with other theatre students from the area. Students will leave at the end of the week with hands-on experience, growth in theatrical skills, and an opportunity to learn from some of Eastern Idaho's finest professionals. We pride ourselves on being a "Kids First" environment where the growth and learning of the students is our top priority.
Conservatory Core Classes
Acting
Musical Theatre Dance
Voice
Conservatory Masterclasses
Improvisation
Scene Painting
Clowning
Yoga
Dance Performance
Music Performance
Stage Combat
Auditions/Resumes
A Sample Schedule
10:00 – 10:15 Announcements, Reflection Circles
10:15 – 10:30 Yoga
10:30 – 11: 10 Vocal Warm-ups and Group Song & Dance
11:10 – 12:10 Rotation 1 (Acting, Music, Dance)
12:10 – 1:10 Rotation 2 (Acting, Music, Dance)
1:10 – 2:00 Lunch
2:00 – 3:00 Rotation 3 (Acting, Music, Dance)
3:00 – 3:50 MASTERCLASS A – Stage Combat
3:55 – 4:45 MASTERCLASS B– Improvisation
4:30 – 5:00 Showcase and Appreciations
An overnight program is available to both local and out of town students. The overnight registration price is $450. This includes camp tuition, housing, 24/7 chaperone, and all meals. The students will stay on campus in designated dorms.
A full list of our professors and instructors is coming soon!