Students Offer Support During COVID-19 Crisis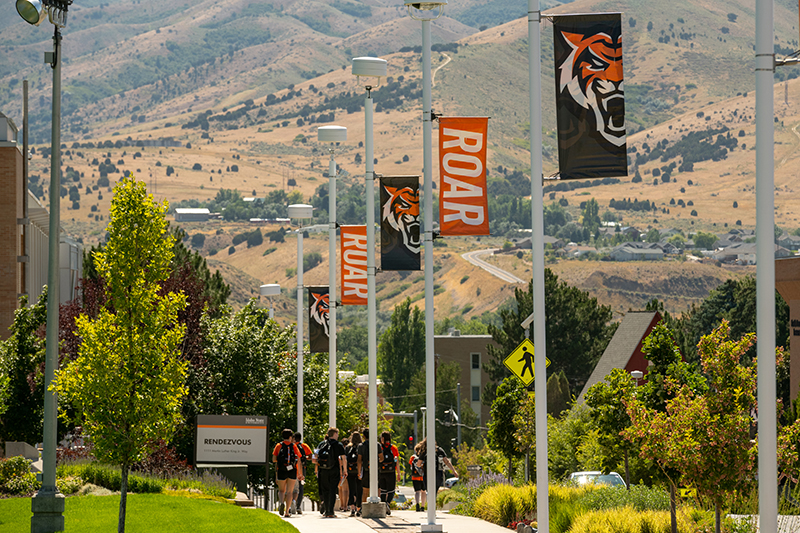 Though the spring 2020 semester has brought significant challenges, Arts and Letters students have joined together to support their peers in a time of crisis.
When members of the Student Anthropological Society (SAS) realized their fellow students would need assistance during the COVID-19 pandemic, they got to work. They joined with the Political Science Club (PSC) to create a "COVID-19 Bengal Family" campaign, offering resources and support.
"[We] really got our gears turning about how we could make sure our Bengals had a support network in case they needed help with good insecurity and also just personal problems, such as not knowing how to find general resources or a friendly person to reach out to," said SAS president Pamela Pascali.
SAS and PSC began assembling care packages for Bengals in need, assembling boxes of food and hygiene items. Many of these items came from members' pockets, though the clubs are soliciting online donations.
"The closeness we have, the support we have for each other is immeasurable. I'm so proud to be a Bengal!"
Students in SAS are also making homemade masks to donate to local hospitals while they are social distancing in their homes. The club is reimbursing them for supplies.
"We have a great support network of students and faculty that are ready to help students in any way they need," Pascali said.
Members of the Political Science Club created a Facebook group for political science students and their instructors and friends. The group acts as a mutual safe space for students to share their concerns and stay connected during a time of social isolation.
"It certainly warms my heart and gives me hope to hear that I am not alone," said MPA and DA student Whitney Fenwick. "I lost my in-person community but have found it in this group."
In the group, students have been able to vent their frustrations and discuss their struggles while receiving support and advice from their peers. Missing the connections their in-person classes and meetings provide, students say they are finding solace in their online conversations.
"The closeness we have, the support we have for each other is immeasurable," said Annie Harrison, who will graduate with her political science degree in May. "I'm so proud to be a Bengal!"
Third-year MPA student Maria McCabe said though that social distancing has proved difficult, she is comforted that other students feel the same things she does. Even in the face of a postponed commencement ceremony and stressful news stories, she says the group helps her reframe her thinking and take each day as it comes.
"Since going into self-isolation, this group has provided me the opportunity to keep up with others, but also a safe space for me to share my feelings," she said. "These are strange times, but knowing I can turn to this group for support has helped with my mental health."
Know of a student or professor going the extra mile to support others? Please share your stories with us! Contact Madison Shumway at shummadi@isu.edu.