Public Defender Credits ISU with his Professional Success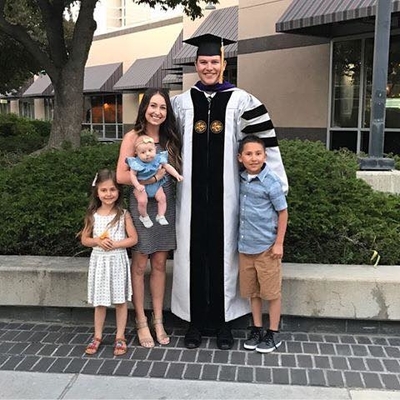 As a first-generation college student, Cody Cottam made the most of his experience at Idaho State University by pursuing a degree that would propel him to law school. Today, Cottam credits ISU with preparing him for his career as a Bannock County Public Defender.
As a public defender in Bannock County, Cottam provides legal defense for people charged with misdemeanor and juvenile offenses and ensure people accused of crimes are afforded their constitutional protections under the Idaho and United States Constitutions.
Cottam completed his bachelor's degree in political science from ISU in 2014. During his time as a student, Cottam narrowed his educational focus to pre-law and law-oriented classes as well as participated in the law club.
"I always knew that I wanted to go to law school, and the resources were available through the university for me to utilize," Cottam said. "The political science department and the university helped jumpstart my career as an attorney."
Cottam credits his success at ISU to the influence of his professors. As a first-generation college student, Cottam relied on the guidance of professors to navigate his education experience, and participated in the clubs they advised. One professor, Earl Phippen, advised the law club, of which Cottam ultimately became the president.
It was through participation in law club that led Cottam to his profession today. While traveling to the University of Utah for a law club activity to attend their annual Law School Fair, Cottam was able to solidify which law schools he wanted to apply to. He ultimately decided to attend University of Idaho Law School.
"I quickly realized that I didn't want to practice anywhere else but Idaho," Cottam said.
Through his experience, Cottam has learned lessons he wishes to pass on to students considering pursuing a career in law. He suggests seeking out internships and practical experience.
"I tried a lot of positions both in the public and private sectors and I believe that through my experiences I not only solidified that this was a career that I still wanted, but also the type of career I wanted to dedicate my life to," Cottam said.
Written by Katie Damron, College of Arts & Letters intern