College Mourns the Loss of Emeritus Professor Clifford "Cliff" Bryan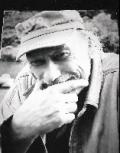 The College mourns the loss of emeritus professor Clifford "Cliff" Bryan in the Department of Sociology, Social Work, and Criminology. Bryan passed away on Nov. 22 at the age of 77.
Bryan received his bachelor's degree in sociology in 1966 from William Penn College, and then received his master's and doctorate degrees in sociology and criminology in 1967 at Western Michigan University. Bryan was hired by ISU in 1970 to begin teaching sociology and criminology. During his 30 years of teaching, he taught over 10,000 students and an additional 2,000 police officers through the P.O.S.T. Academy.
Bryan was the first recipient of the ISU Distinguished Teacher Award and started the criminal justice program on campus. In 2014, he received the Professor of the Century award from the ISU Students of Color.
"Cliff was not only ISU's first distinguished first teacher, but also an inspiration for students who doubted their ability to have an impact on the world around them," said dean Kandi Turley-Ames. "Students could look at Cliff and know that he believed in them no matter what. We need more people like him in the world."
Bryan was involved in two local theater groups, the Westside Players and the Community Theatre. He worked closely with the Fort Hall Tribal Council and was instrumental in helping Shoshone-Bannock students to attend ISU.
He was an avid reader, loved to garden and was a friend to anything with fur or feathers. He also supported community causes and campus events including the rights of the LGBTQ community, women's rights, migrant workers, minorities, the homeless and the elderly. The College would like to thank Cliff for the many lives he touched and his service to the university for 30 years.