College of Arts and Letters Supporters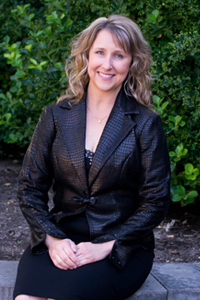 Dear friends,
It is with a warm heart that I say "thank you!" Your support of the Idaho State University College of Arts and Letters provides extraordinary opportunities for our students. You are part of a community that cares about Southeast Idaho, the world, and our future. All gifts are significant because they impact lives, and we are deeply grateful for your ongoing support.
Nothing makes me happier than to see the look of hope for the future in the eyes of students filled with passion and desire to do something bigger than themselves. Because of your generosity and their hard work, I have witnessed students who were able to make their dreams come true, who now make a difference in their communities, and who succeeded in college when they otherwise may not have. Your gifts impact generations in perpetuity, and I cannot thank you enough for partnering with us to change lives for the better!
Thank you for your confidence and investment in our Idaho State University students! With donors like you, the possibilities are endless!
Dr. Kandi Turley-Ames, Founding Dean of the Idaho State University College of Arts and Letters
As a long-time development professional in higher education and a grateful recipient of university tuition scholarships, Sonia Gomez has witnessed first-hand the immense impact that philanthropy has had on students, programs, institutions, and communities. In her current role for College of Arts and Letters, Sonia is passionate about helping to guide the philanthropic interests of College of Arts and Letters alumni and friends in meaningful ways that will provide opportunities for students who might not otherwise have them. If you would like to learn more about ways that you can invest in the future of Idaho State University, please fill out this form to request more information about giving, or contact Sonia directly with the contact information below.
Thank you for supporting ISU and the future generations of Bengals!
Sonia Gomez
Director of Development
(208)373-1989
soniagomez@isu.edu
Legacy Scholarship Endowments
Welcome to the Idaho State University College of Arts and Letters Legacy Endowment page. Here we recognize those who have been honored with a legacy endowment in their name. Endowments at ISU are used to fund student scholarships and fellowships, campus programs, and help attract and recruit outstanding students and faculty to the campus community.
Dr. Hatzenbuehler taught early North American history at ISU from 1972 to 2013. During his time at ISU he served on the advisory boards for the Idaho State University Press, ISU's magazine Rendezvous, and for the Idaho State Historical Society magazine Idaho Yesterdays. He also served as chair for the history department, as well as an associate dean for the College of Arts & Letters.
The Victor C. Joe Scholarship Endowment Fund in Experimental Psychology honors Dr. Joe's 34 years of full time teaching plus an additional 12 years of part time teaching at ISU and the Department of Psychology. Of his 34 years of full time teaching, he served as the chairman of the department for 25 years.
Dr. William L. King taught at Idaho State University for 34 years. He graduated with a master's degree from Harvard followed by a PhD from Stanford, studying with Donald Davidson, the top philosopher in America at the time. He then arrived at ISU in 1960 to teach humanities courses, followed by English courses and most notably the first philosophy course to be offered at ISU.
Dr. Carl Levenson, retired professor of philosphy, began his career at ISU in 1981, having completed his Ph.D. in social thought from the University of Chicago the previous year. Levenson is active in local faith communities and received the Francis Cole Award for promoting interfaith dialogue in 1999. He was named Master Teacher in 1985, and in 1993 he was named Distinguished Teacher
Dr. McBeth began his career working at ISU in 1992. In 1995, he joined the Department of Political Science. While at ISU, Dr. McBeth has taught courses in political science and public administration. He is currently the department chair and directs the Master of Public Administration (MPA) program.
Retired Idaho State University professor, distinguished veteran, and Hometown Hero award recipient, COL (R) Dr. Craig Nickisch, was honored with a legacy endowment in his name. As an ISU professor, Nickisch taught German, Spanish, Linguistics, and a course for students going out to teach languages in area schools. Multiple times he was named the Most Influential Professor in the College of Arts and Sciences as well as being recognized as a Master Teacher, an Outstanding Researcher, and for Outstanding Public Service.
During his career Dr. Mark Roberts was recognized for his instructional, scholarly, and administrative abilities. He received numerous awards from ISU, including Master Teacher in 1987, Outstanding Researcher in 1989 and 1993, and Outstanding Researcher in 2004. In 2001 he was awarded the John Cabareri Award for Excellence by the Idaho Psychological Association.
Dr. James Aho came to Idaho State to teach sociology in 1969, and became a full professor in 1982. During his time at ISU he taught nearly 240 classes, primarily teaching in the areas of religion, violence, social phenomenology, and the body. He was named an Idaho State University Master Teacher in 2006 and a Distinguished Teacher in 2009.