Office of the Dean
Dean's Message to Students
Welcome to the College of Arts & Letters at Idaho State University! We are excited to have you on our campus, or considering our college in the future!
The College of Arts & Letters is the largest college at ISU. We offer more than 35 undergraduate and graduate programs in various departments including languages, theatre, communication, theatre, anthropology and criminal justice.
We are dedicated to providing our students with a quality education in the fine arts, humanities and social and behavioral sciences with our programs and state-of-the-art facilities.
As a college, we pride ourselves in giving students real world experiences and opportunities to help them in their future career.
Each of our programs is doing something to enhance our students' educations. For example, In psychology, we currently offer two Ph.D. programs, and an on-site training clinic, which is the only one in Idaho! Every year, hundreds of students get the opportunity to perform in our world-class Stephens Performing Arts Center, which was named the fourth best performing arts center in the country by bestvalueschools.com in 2014. Our political science and history departments are collaborating with the Pocatello community to study the impact of society on the Portneuf River Watershed.
The College of Arts & Letters has so much to offer our students, and I encourage you to seek out the opportunities we can offer you here.
We would love to have you on our campus to take a tour and see everything that we can offer you. To set up a visit, or ask any questions please contact our office at (208) 282-3204 or artsletters@isu.edu.
We wish you the very best for the future!
Kandi Turley-­Ames, Dean
Idaho State University College of Arts & Letters
College of Arts & Letters Leadership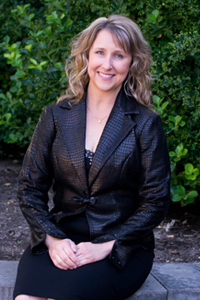 Kandi Turley‐Ames
Founding Dean
(208) 282‐3053
Dean Kandi Turley-Ames earned her Ph.D. in psychology with an emphasis in cognition and memory in 1996 from Washington State University. She has been a member of the Department of Psychology since 1997 and has subsequently served the University in numerous leadership positions.
She was appointed Chairperson of Psychology from 2003 to 2009. She served as the Interim Assistant Dean for the College of Arts and Sciences in 2007-2008 and as an Associate Vice President in Academic Affairs in 2009-2010. She became the founding dean of the College in 2010.
During the 2006-2007 academic year, Turley-Ames was named Distinguished Teacher at ISU. She was acknowledged as a Master Teacher at ISU in 2001-2002 and 2005-2006.
Turley-Ames is also a graduate of the Higher Education Resource Service (HERS) for women in higher education administration, and was a nominee for the US Professors of the Year Award in 2007-2008.
John Gribas
Associate Dean for Fine Arts and Humanities
(208) 282‐3204
John Gribas earned his Ph.D. in Organizational and Group Communication from the University of Kansas in 1993 and came to ISU in 1996.
In addition to his work as a faculty member, Gribas served as Program Director for the Department of Communication and Rhetorical Studies in 2012-2013 and as the ISU Faculty Ombudsperson from 2005-2013. He stepped out of the ombuds role to assist in the College of Arts & Letters Dean's office.
As a researcher, he is interested in exploring how language choices impact human thought and action. In particular, Gribas is interested in ways people use metaphor to refer to themselves as organized groups.
Gribas has served as a consultant and trainer for various organizations including hi-tech production companies, law firms, advertising agencies, military and educational government entities, as well as not-for-profit organizations such as mental health clinics, community theatres and churches.
Born and raised in Montana, he considers the Intermountain West his home.
Michele Brumley
Associate Dean for Social and Behavioral Sciences
(208) 282‐3207
Michele Brumley received a B.A. in Psychology from DePaul University, and her Ph.D in Psychology (Behavioral and Cognitive Neuroscience emphasis) from the University of Iowa. She then completed postdoctoral research in spinal cord neurophysiology at the Miami Project to Cure Paralysis, University of Miami Miller School of Medicine.

Brumley joined the ISU Department of Psychology in 2007. Among other service and leadership activities, Brumley served as chair of ISU's Department of Psychology (2017-2019), and chair of the College of Arts and Letters Executive Committee. She has been the recipient of the ISU Distinguished Teacher Award (2016) and Distinguished Researcher Award (2018).

Brumley's research program involves experimental investigation of mechanisms of motor behavior during early development. Her lab is currently examining 1.) how locomotor behavior is controlled by the spinal cord and is shaped by sensorimotor experience, 2.) the relationship between the development of weight-bearing locomotion and development of the musculoskeletal system, and 3.) the relationship between the development of locomotor behavior and epigenetic activity in the spinal cord. Her research has been funded by the NSF, NIH, NIH INBRE (Idaho Network for Biomedical Research Excellence) Program of the National Center for Research Resources, NSF WeLEAD, and internal grants from ISU.

Brumley also is currently the Editor-in-Chief of the journal Developmental Psychobiology.
Brent Wolter
Associate Dean for Advanced Opportunities
(208) 282-1326
Brent is an applied linguist with an interest in second language acquisition, particularly vocabulary acquisition. He joined the faculty at Idaho State University in 2005, where one of his main responsibilities is to collaborate on the establishment and implementation of the English department's Graduate Certificate in TESL. The program is designed to serve both teachers in local communities, as well as teachers of English in foreign language environments.
Before coming to ISU, he taught English in Japan for more than a decade. Through this experience, he became interested in the field of applied linguistics partly due to his desire to improve himself as a teacher, and partly due to his curiosity about the social, psychological, and cognitive processes that lead to the successful acquisition of second languages. His research in the field especially reflects his concern with understanding how vocabulary acquisition and vocabulary use function at a psycholinguistic level.
He enjoys teaching both at the graduate and undergraduate levels. As a teacher, he particularly looks forward to that moment where students realize that linguistics is actually a lively, engaging, and relevant area of study, even though it often has the false image of being the tedious process of cataloging the intricacies of language.
Angie Dangerfield
University Business Officer
(208) 282‐4599
Before coming to Idaho State University, Dangerfield was the Fiscal Manager for the College of Agriculture and Montana Agricultural Experiment Station at Montana State University. In this role, she served as project manager for all USDA-National Institute of Food and Agriculture (NIFA) funded projects to ensure federal program requirements were met for institutional funding.
Serving as a liaison for NIFA program staff and the PI's, she advised upon technical and research requirements and aligned budgets and expenditures accordingly. She also oversaw the daily business and accounting procedures for the College, providing regular updates and trainings to the departments and research centers located throughout Montana.
During her time at MSU, Dangerfield was also the accountant and administrative supervisor in the Department of Agricultural Economics and Economics, and Budget Analyst in the University Budget Office.
Dangerfield received her Bachelor of Science degree from the University of Utah in Consumer and Community Studies with a minor of Economics.
Matthew Stucki
Director of Development
208‐282‐1421
Matthew Stucki grew up in Pocatello and is a graduate of ISU. As a student, he played on the ISU men's basketball team and then went on to play professionally in Europe. He received his law degree from the University of Idaho and worked at Racine, Olson, Nye, & Budge in Pocatello. Stucki's focus on estate planning and probate in his legal practice, as well as his knowledge of and commitment to ISU and this community, will serve him well in spearheading development efforts on behalf of CAL.
Melissa Lee
Director of Marketing & Recruiting
208‐282‐1404
Melissa Lee graduated from ISU in 2014 with a bachelor's degree in Mass Communication. She began working for the College as an undergraduate communications intern, which turned into a permanent Coordinator of Marketing and Recruiting position after graduation. In 2017, Lee became the Director of Marketing and Recruiting where she now oversees the marketing and promotional materials for the College, manages social media sites, attends recruiting events on the College's behalf and more.
Holly Kartchner
Director of Outreach & Retention
208‐282‐5362
Holly Kartchner has degrees in speech communication, social studies, political science, and history, a master's degree from ISU and service as an ISU adjunct instructor. Before working for the College, Kartchner worked as a teacher at Blackfoot High School and Independence Alternative High School and demonstrate her passion for and commitment to students in southeast Idaho.
Virginia Barnett
Academic Advisor and General Studies Specialist
(208) 282-3119
CONTACT
(208) 282­-3204
(208) 282-4610
921 S 8th Ave, Stop 8087 Pocatello, ID 83209­-8087