Academic Coaches / Instructors
What is an Academic Coach?
An academic coach is your one-to-one advisor for your first year. Your coach will work with you throughout that entire first year, helping you make the transition between high school and college. In Bengal Bridge, your instructor is also your academic coach.
Misty Prigent
Bengal Bridge Coordinator Instructor/Academic Coach
(208) 282-3662 /2615
The Bengal Bridge program provides so many opportunities for students to adapt to the university culture and life and to learn how to be successful, thriving intellectuals. It really is a jump-start for students, helping them learn to navigate their courses, to know how to communicate with their professors, and to gauge the speed and rigor of university work. Every year, I am amazed to see the academic progress our students have made by the time they finish our program. I see so many of our past Bengal Bridge students around campus in leadership roles, getting into competitive programs, and making the best of their time in college, and they continuously tell me that they couldn't have done it without Bengal Bridge.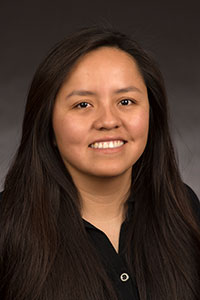 Bianica Yellowhair
Instructor/Academic Coach
(208) 282-3662
As a first-generation college student, I have a first-hand understanding of the struggles and obstacles you may face as a college student, but simply having that understanding doesn't mean anything if I can't assist and give back to others. As you begin your journey in higher education, remember one thing: the Academic Coaches are all here to support you and see you through your journey. My advice to you is: be proactive and ask us for help. My purpose and passion is to help you succeed as a college student!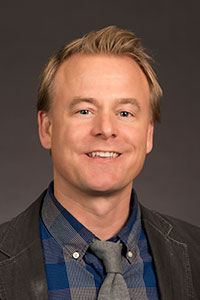 Dr. Steven Hall
Instructor/Academic Coach
(208) 282-3662 /4132
One of the best parts of Bengal Bridge was getting to know my students. With this program, I had the ability to meet with them every day and was able to develop a rapport with them. Incoming first year students need to come to university for more than just classes--really get involved with Bengal Bridge and university activities. I think one of the hardest, but best parts of college is to learn how to rely on oneself, and also that you now have complete independence.
Bruce Blair
Instructor/Academic Coach
(208) 282-3662 /2894
I am the abnormal Army Brat. I lived in the same town in southeast Alabama until I attended college at the University of Alabama. Since then, I have amassed millions of frequent flyer miles and have lived in Kansas, New York, Maine, Georgia, and now Idaho. I guess you could say that I have been trying to make up for the lack of travel in my youth. In my free time, I love to ride my bicycle with my wife, introduce my Idaho friends to great southern barbecue, watch my Alma mater win another national championship in college football, and explore my new home with my wife and hopefully soon our dog. As a first-generation student with a disability, I have personally experienced how hard college can be and that is why I love Bengal Bridge. Our students succeed, they have fun, and they are excited about their education and their future. I love my job and cannot wait to welcome more students into the Bengal Bridge family!
Elizabeth Smith
Instructor/Academic Coach
(208) 282-3662 /1637
My advice for incoming students is to get involved in the campus activities and network. There are so many free resources available to them at the university. All they need to do is ask for help. A huge hurdle first year students face is overcoming their fear of coming to school and thinking they can't "do" college. This is not the case! We have so many helpful people here--folks who want to see students achieve their best. Just ask us!
Contact Us
(208) 282-3662
Rendezvous 323
Get ahead in college
Receive reduced tuition
Get an amazing experience
Check out what's happening!