Judicial Branch
The Associated Students of Idaho State University Supreme Court consists of five full time students. Appointments to the court are made by the president and confirmed by the senate. Students serve on the court for two years. The Supreme Court has jurisdiction over the interpretation of the ASISU Constitution and Bylaws.
The Student Supreme Court shall have the original and final jurisdiction in any and all matters of the Association which require the exercise of judicial powers.
The Court shall decide all cases involving complaint or controversies arising under its Constitution, Bylaws, and Procedures, including election complaints.
ASISU Supreme Court
Supreme Court Chief Justice
Victoria Steckline
Supreme Court Chief Justice
Office: Hypostyle 204
Supreme Court Justices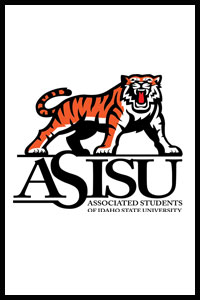 Sebastian Madrigal
Supreme Court Justice
Office: Hypostyle 204
Aspen Brown
Supreme Court Justice
Office: Hypostyle 204
Rachael Driskell
Supreme Court Justice
Office: Hypostyle 204
Daisy Kener
Supreme Court Justice
Office: Hypostyle 204