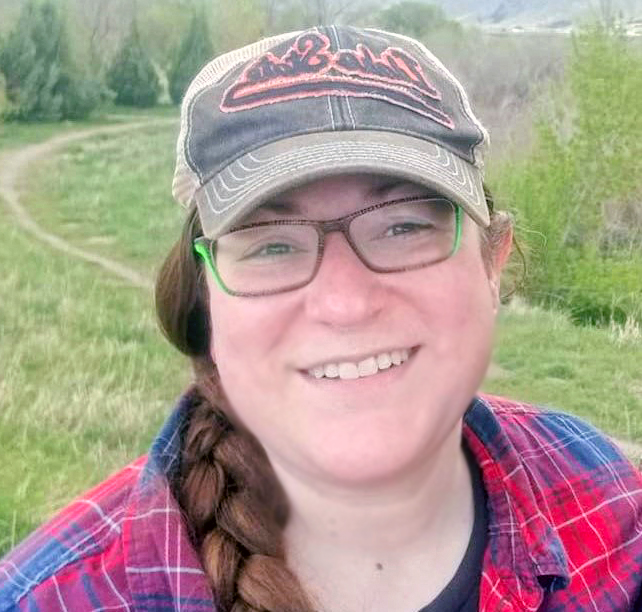 *Samantha Blatt, Ph.D.
Assistant Professor & Teaching Assistant Coordinator
Office: Graveley 157
Teaching Assistant Orientation and Resources
Background
Dr. Samantha Blatt is currently an Assistant Professor at Idaho State University. She received her Ph.D. from Ohio State University in biological anthropology with an emphasis on bioarchaeology and dental anthropology. Her research interests have focused on histological microstructures of dental and skeletal tissues, disease, growth and stress, ancient childhood in North America, forensic and archaeological taphonomy, diagenesis of teeth, microscopic imaging, and individualizing skeletal traits. She is particularly interested in biocultural perspectives to answer broad anthropological questions, using innovative methods (such as forensic genealogy and histology) to revitalize forensic cold cases and medicolegal investigations involving marginalized victims, has extensive experience with NAGPRA repatriation, forensic anthropology involving tribal, state, and federal agencies. Her work with museum collections and preservation offices includes analyses of 40,000 year old canids, shrunken heads, prehistoric and historic dental calculus, cannibalized remains from the Cook Islands, an Incan mummy, and more.
Community outreach, interdisciplinary engagement, and inclusion of descendant population voices and worldview is foundational to my research design, teaching, and personal advocacy. I believe in interactive, inclusive, and innovative learning approaches to accommodate diverse learning styles. Student research is paramount. I energetically invite students to work with me to hone their skills, learn new ones, and pursue their own research interests to grow as scholars and anthropology activists. Outside of campus life, I find time to enjoy archery, knitting nerd-inspired accessories, fishing, carving bone ornaments, perfecting my BBQ/smoking skills, collecting curious rocks, meandering through flea markets, and going on adventures with my bulldogs.
Consulting Services: Archaeological and forensic search, recovery, excavation, and skeletal and dental analyses of human and faunal remains.