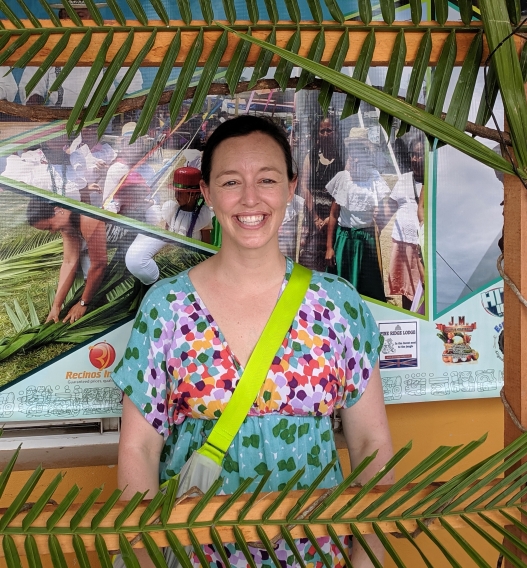 *Kirsten Green Mink, Ph.D.
Assistant Professor
Office: Graveley 157
Dr. Mink is not accepting new eISU (online) graduate students for the 2023-2024 school year.
Background
My background is in North American archaeology and have worked in the Southwest, Great Basin, Pacific Northwest, and California. I discovered my interest in human remains while still in undergrad and pursued an MA and PhD at the University of Montana in Physical Anthropology with a focus on Forensics and Bioarchaeology. My dissertation brought me to Mesoamerica and the Belize Valley Archaeological Reconnaissance (BVAR) project. The focus of my dissertation was to use a comprehensive stable isotope analysis on both tooth and bone material from burials at the site of Cahal Pech. The chemical data along with mortuary data showed patterns in mobility among some elite Maya of the Classic period. My current research is looking at the role of Sulfur in the lives of the Classic Maya and to identify socio-political connections with other sites outside the Belize River Valley based on Strontium isotope values. I am particularly interested in understanding individual movement using bone and tooth chemistry. I am the project osteologist for BVAR and have continued research with the project.
I took on Forensic Anthropology because of my background in human remains analysis and my expertise in bioarcheological excavation. I worked as the Forensic Anthropologist for the State of Montana for four years. I am passionate about working with indigenous communities on the Missing and Murdered Indigenous Peoples movement. I also work with law enforcement on forensic casework and trainings.