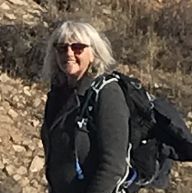 Janneli Miller, Ph.D.
Adjunct Lecturer
Office: Graveley Hall 156
Dr. Janneli F. Miller holds a PhD in Medical Anthropology from the University of Arizona (2003), receiving a Fulbright for her dissertation fieldwork. She was a homebirth midwife for 15 years before completing her PhD, which focused on the birthing practices of the Tarahumara in N. Mexico. She has worked with the Hopi, Navajo and Apache in addition to the Tarahumara, with a specific interest in culturally appropriate reproductive health care service delivery. During her academic career she received a postdoctoral fellowship at Washington University in St. Louis, and also taught at various institutions including Northern Arizona University, Western State Colorado University, Fort Lewis College as well as Coconino and Pueblo Community Colleges. She is a firm believer in experiential education, and to this end designed and carried out a Binational Ethnographic Field School (2003-05) during which students were able to work side by side with indigenous Hopi, Navajo, Tarahumara and Cora, completing sustainable development projects. She has also taught in China, India, S. Africa, Chile, Costa Rica and Spain as part of the University Study Abroad Consortium and International Honors Program. Currently semi-retired, Miller lives in SW Colorado and enjoys pursuing as many outdoor activities as she can.