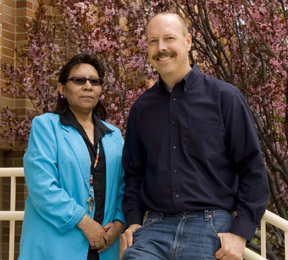 *Chris Loether, Ph.D.
Professor Emeritus
Office: Graveley 265
Dr. Loether is the Director of the American Indian Studies Program, Director of the Linguistics Program, and Co-Director of the Shoshoni Language Project. Dr. Loether specializes in Uto-Aztecan, Celtic, Germanic and Semitic languages. He has worked specifically with the Western Mono, Owens Valley Paiute, Shoshoni and Welsh languages. His other specialties include sociolinguistics, ethnopoetics, lexicography, language revitalization, and the ethnology of California and Great Basin Indians.