CURRENT OPPORTUNITY
Student Maya Research Opportunity in the Mirador Basin, Guatemala, 2022 Idaho State University / FARES Foundation
The Idaho State University/ Guatemala Archaeological and Ecological Research Program is located in the remote Mirador Basin in the northern department of Peten. The research encompasses one of the most exciting research projects on the ancient Maya, and is focusing on the origins, cultural dynamics, and collapse of Preclassic Maya civilization. Under the direction of Dr. Richard Hansen, you will have the opportunity for original research and exploration in the largest and earliest ancient Maya cities with teams of scholars from a variety of disciplines.
If you are interested in the field school and would like more information about tuition, costs, room/board, and other expectations, please download this file:
2022 Maya Field School Flyer and visit here: www.miradorbasin.com
Contact information and application details HERE.
Anthropology Fieldwork and Research Opportunities
ISU's Department of Anthropology offers many opportunities for students at all levels to gain hands-on, specialized experience in anthropological field and laboratory methods. Some of these opportunities are held abroad, in locations like the Aleutian Islands of Alaska, the Sacred Valley in Peru, and the Polynesian Pacific. Other opportunities take place in the mountains and deserts of the Intermountain West, rural health cooperatives, and anthropology laboratories on the ISU campus.
Click on the links below to get more information about the current field opportunities in the Department of Anthropology at ISU:
Field Projects (Abroad & Non-local)
Alaska Fisheries Projects
Medical Anthropology research in the Sacred Valley, Peru
Field Projects (Intermountain West)
Hispanic Health Projects
Prehistoric Ecology Preservation of the Snake River Plain
Laboratory Internships in Archaeological Science
To apply for Graduate Teaching Assistantships please fill out this form:
Graduate Teaching Assistantship Application
Priority Deadline is April 5th. Please submit to Christine Cento-Ownby, centchri@isu.edu, or the Department of Anthropology Office, 155 Graveley Hall, along with current CV and any other supporting materials. Please note: you must be a classified student fully admitted to the ISU Anthropology Graduate Program to be eligible.
ISU Biological Anthropology Laboratory
Facilities, Equipment, and Services (2020)
The biological anthropology laboratories are housed Graveley Hall. The lab complex consists of three research labs for bioarchaeology, dental anthropology and hard tissue histology, forensic anthropology, and maceration and processing. The research in these labs is also performed with additional resources available at Center for Archaeology, Materials, and Applied Spectroscopy (CAMAS), the Radiographic Science program, the Global Information System (GIS) labs, the willed-body donation program, and Idaho Museum of Natural History (IMNH), all on the ISU-Pocatello campus. Additionally, the bioanthropology teaching lab is also located in the same location and is the site of many bioanthropology courses. Each lab maintains resources that are available to faculty, graduate and undergraduate students, and collaborative scholars.
Bioanthropology Teaching Lab (click for website) (Graveley Hall, B12)
This lab space is home to many biological anthropology courses including Biological Anthropology Laboratory sections, Osteology, Bioarchaeology, and Forensic Anthropology courses. The space features eight laboratory tables for four students each, a sink with running tap, a large white board, and foot and overhead cabinets holding a diverse skeletal and cast collection.
This facility includes:
• Several complete real (medical) human skeletons and isolated human skeletal elements
• Models of human skeletal elements (including didactic hands and feet, exploded skull, disarticulated cast of a human infant)
• Comparative casts for aging skeletons such as Suchey-Brooks and Todd pubic symphysis casts, ASUDAS dental casts, and casts of pathological and traumatic injuries)
• Growing comparative animal skeleton collection
Anthropological research is conducted through the Department of Anthropology, the Donald E. Crabtree Laboratory for Archaeological Science, and the Center for Archaeology, Materials and Applied Spectroscopy (CAMAS). The department has close ties with the Idaho Museum of Natural History on campus. We have prominent interdisciplinary connections with the departments of Biology, Civil and Environmental Engineering, Geosciences, History, and the .
Several laboratory facilities are maintained by the Department of Anthropology. These include the Donald E. Crabtree Laboratory for Archaeological Science, the joint Anthropology and Biological Sciences , and Bioanthropology Research Laboratory; as well as dedicated bioanthropology and archaeology classrooms with student research space, and wet chemistry capability.
Research opportunities in all areas of interest to our faculty are regularly provided to anthropology undergraduate and graduate students. We award two Teaching Assistantships, one in Anthropology and one in American Indian Studies each year. Research Assistantships have been regularly provided to graduate students for some faculty research activities. Check with us on the projected availability. Lectureships are available to advanced graduate students, and opportunities to assist professors in teaching while receiving university credits are available to a wide variety of undergrads and grads. Students interested in biomedical and medical anthropology are eligible to apply for Kasiska scholarships that are awarded regularly to anthropology students.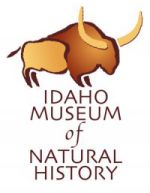 Anthropologists from ISU are involved in primary research and applications of anthropological method and theory in a wide variety of geographic settings that range from the Aleutian Islands to South America and the Intermountain West to Easter Island, as well as long-standing research programs in the Great Basin. Our diverse academic and applied research programs address issues such as fisheries management, peopling of the New World, language survival, the effects of catastrophic environmental change on society, forensic anthropology, and Hispanic healthcare. During most years we offer multiple opportunities for field schools and anthropological laboratory research.
Previous Fieldwork and Lab Opportunities