APPLY FOR FORENSIC ANTHROPOLOGY CERTIFICATE
Undergraduate Certificate in Forensic Sciences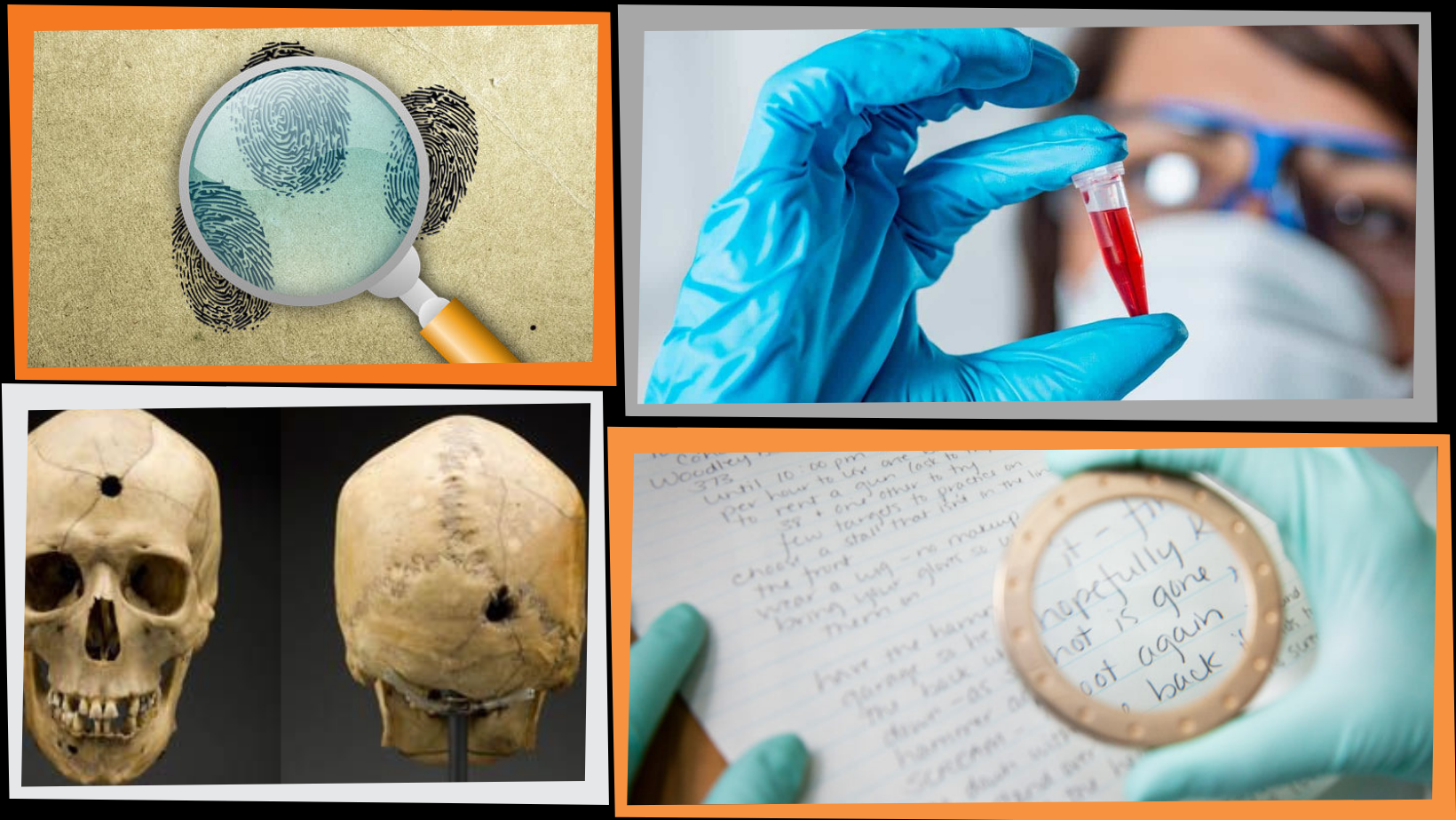 The Undergraduate Certificate in Forensic Sciences will provide students from multiple disciplines with broad knowledge of the wide range of forensic sciences within the American Academy of Forensic Sciences. This certificate is designed for undergraduates looking to go into public service or pursue a graduate program. This certificate is also geared toward professionals looking to gain some continuing education and stay up to date on the emerging techniques in the forensic sciences. The certificate will provide students with methods paramount to criminal and crime scene investigations, theoretical and ethical issues, and practical implementation of the forensic sciences.
Program Learning Objectives
After completing the Certificate in Forensic Sciences students will be able to:
State and describe all the Forensic Science sections that comprise the American Academy of Forensic Sciences.
Communicate, speak to, and write about forensic sciences in a professional manner.
Reproduce skills in a practical, real world setting that pertain to their area of expertise and the electives chosen.
Students will emerge with an appreciation of all the forensic sciences sections, which will add to their marketability post-completion of the certificate.
Admission Requirements
For admission into the Certificate of Forensic Sciences one must be enrolled at Idaho State University as an undergraduate or a post-bac AND apply to the certificate program within the home department (Anthropology).
Students from any major or field can enroll in the Certificate of Forensic Sciences.
Students must complete all classes with a C or better to successfully obtain the certificate.
Course Requirements
Required Courses:
| | | |
| --- | --- | --- |
| Course # | Course Title | Credits |
| ANTH 2230 | Biological Anthropology | 3 |
| ANTH 2230L | Bio Anth Lab | 1 |
| ANTH 2235 | Introduction to Forensic Sciences: Fundamentals | 3 |
| SOC/SOWK 4457 | Fundamentals of Forensic Behavioral Science | 3 |
| SOC 3310 | Intro to Criminal Justice | 3 |
Electives: Students will choose 2 courses from the list below. Each elective must be from a different theme.
Course #

Course Title

Credits

The Body

ANTH 2234

Forensic Anthropology: Beyond Bones

3

ANTH 4409

Clinical Medical Anthropology

3

ANTH 4432

Osteology

3

PSCI 2205

Drugs in Society

2

ANTH 4431

Special Topics: Dental Anthropology

3

ANTH 4407

Anthropology of Global Health

3

Methods

ANTH 4434

Forensic Anthropology & Archaeology

3

SOC 3309

Social Statistics

3

CMP 2251

Introduction to Photography

3

GEOL 4403

Principles of GIS

3

GEOL 4403L

Principles of GIS Lab

0

CHEM 1111

General Chemistry I

4

CHEM 1111L

General Chemistry I Lab

1

CHEM 1112

General Chemistry II

3

CHEM 1112L

General Chemistry II Lab

1

CHEM 2232

Quantitative Analysis

2

CHEM 2234

Quantitative Analysis Lab

2

The Mind

SOC 4431

Criminology

3

PSYC 1101

Introduction to Psychology

3

PSYC 3301

Abnormal Psychology

3

PSYC 3341

Social Psychology

3

SOWK 4438

Sexual Crimes

3

SOC 4412

Sexuality in the Body

3

SOC 2231

Juvenile Delinquency

3

SOC 2248

Critical Analysis of Social Diversity

3

Communication

CMP 1110

Media Writing

3

CMP 2203

Media Literacy

3

CMP 2205

Argumentation

3